Note: For cable pin-out diagrams please refer to Setup Guide Cable Pinout section
Prepare ATX connector, pins and heat shrink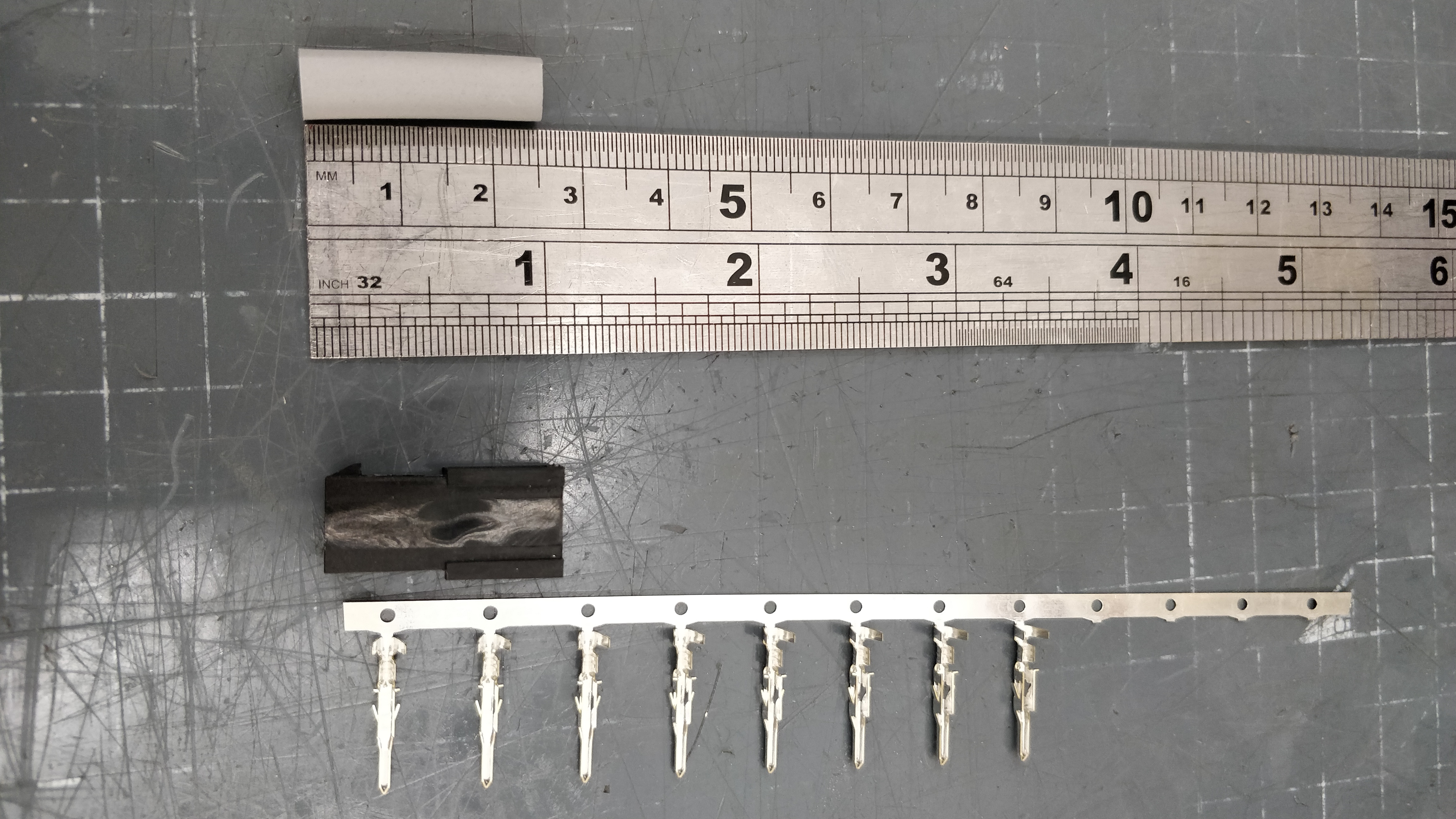 Begin by taking the end of the cable, that needs a new connector and measure the cable length to match ATX connector body.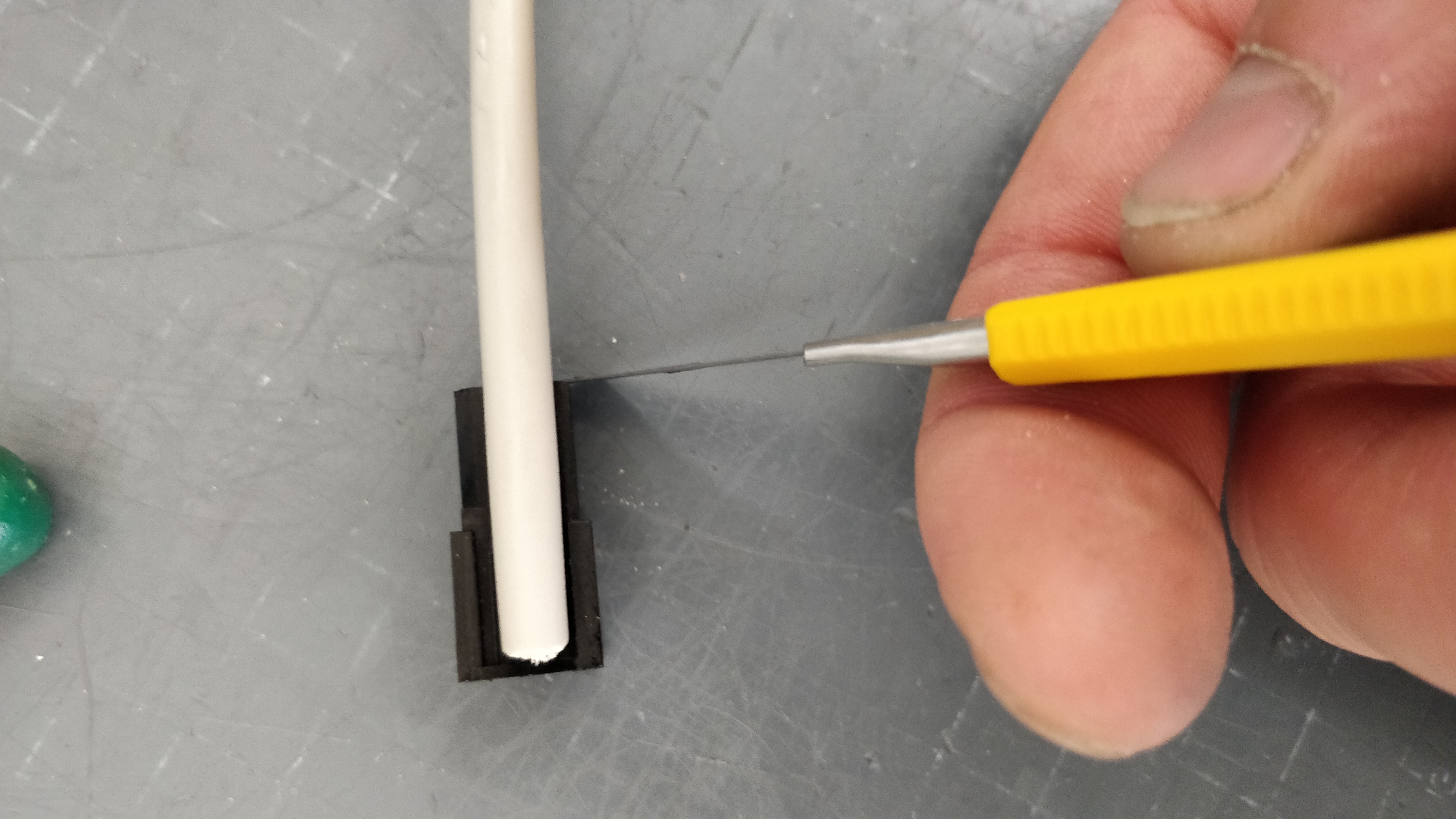 Strip cable jacket and remove metal shield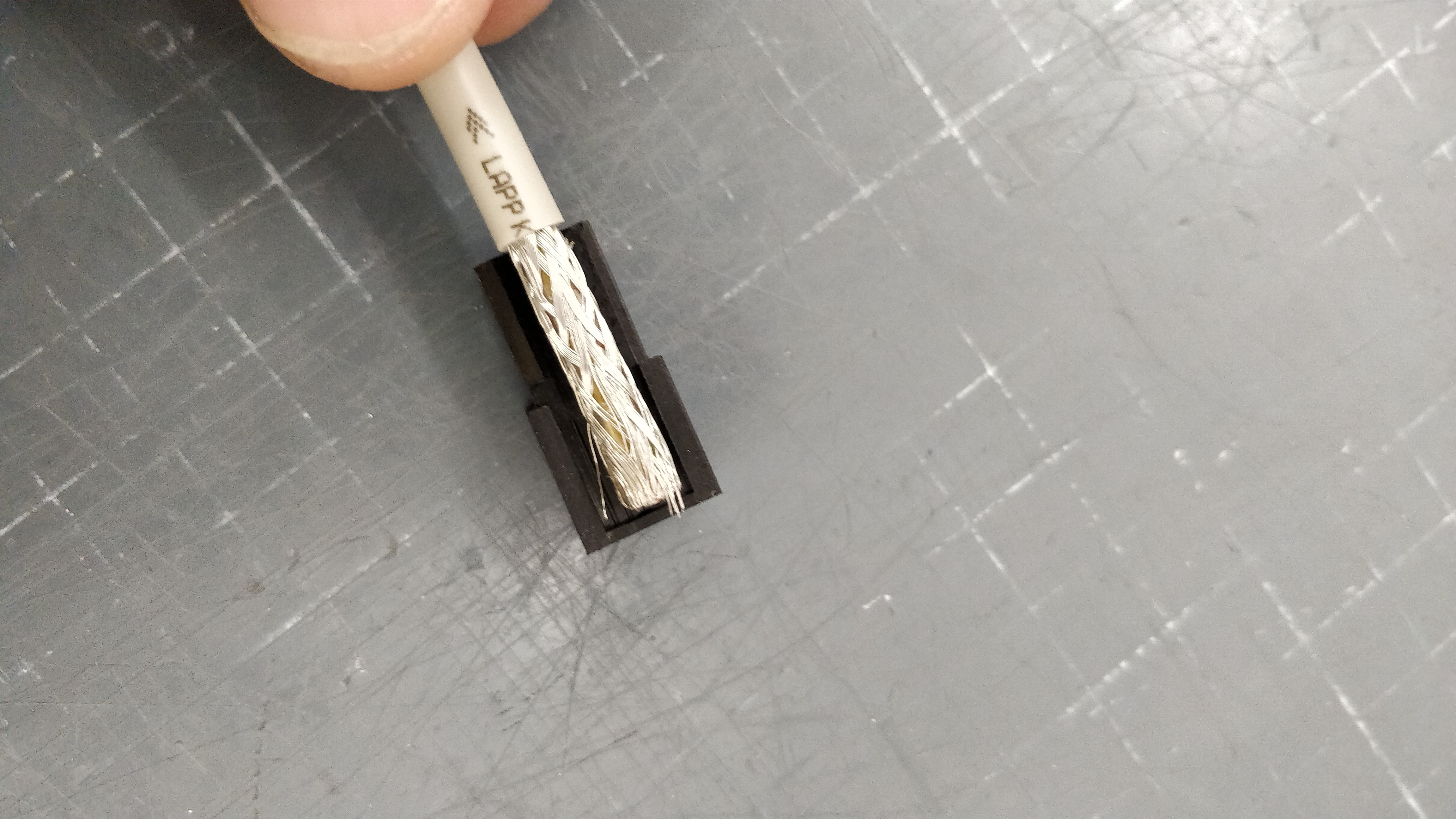 You are left with 4 cables - yellow, brown, white and green.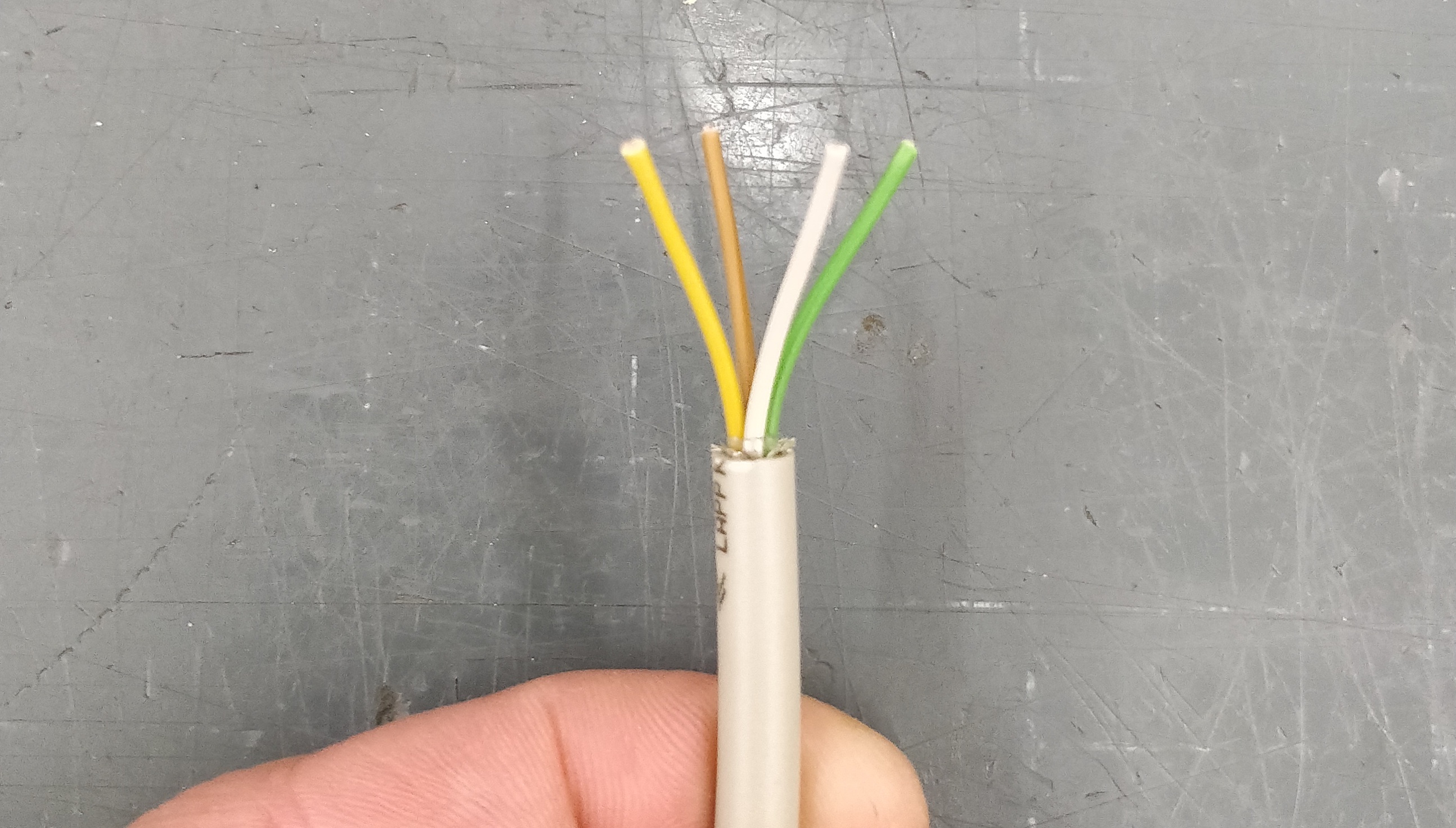 Prepare 4 pins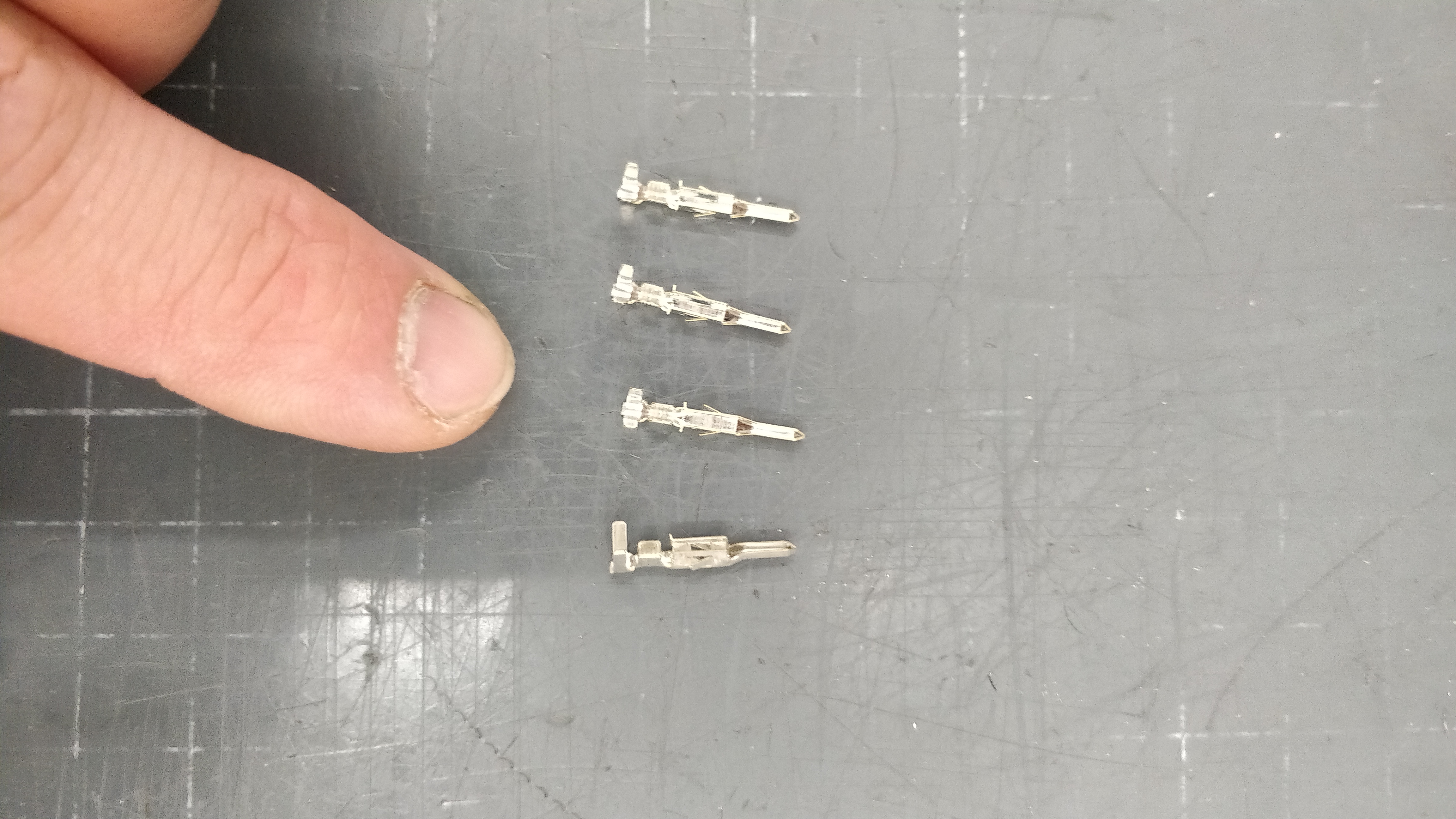 Strip each of four cables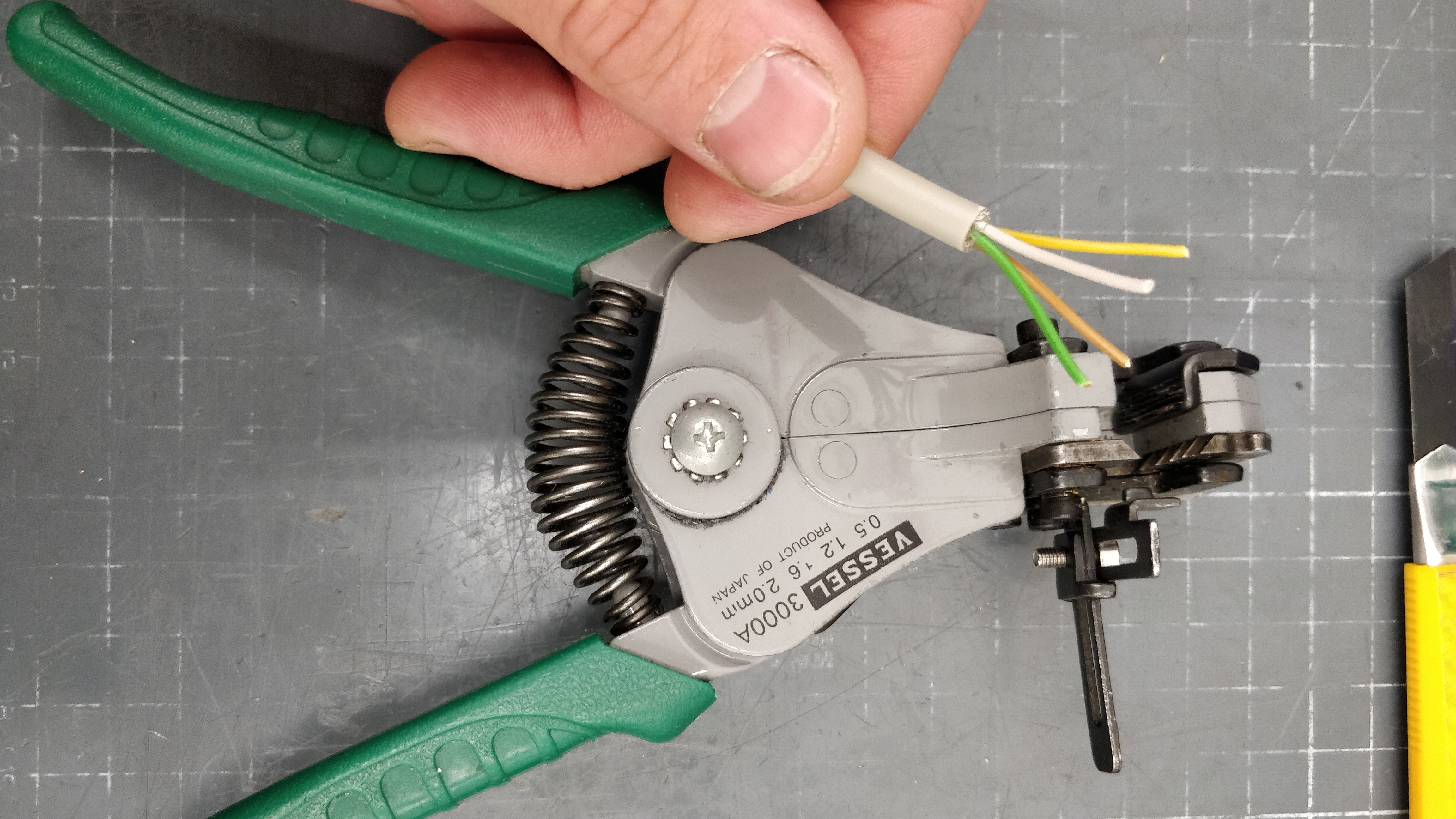 Don't strip too much - 2mm would do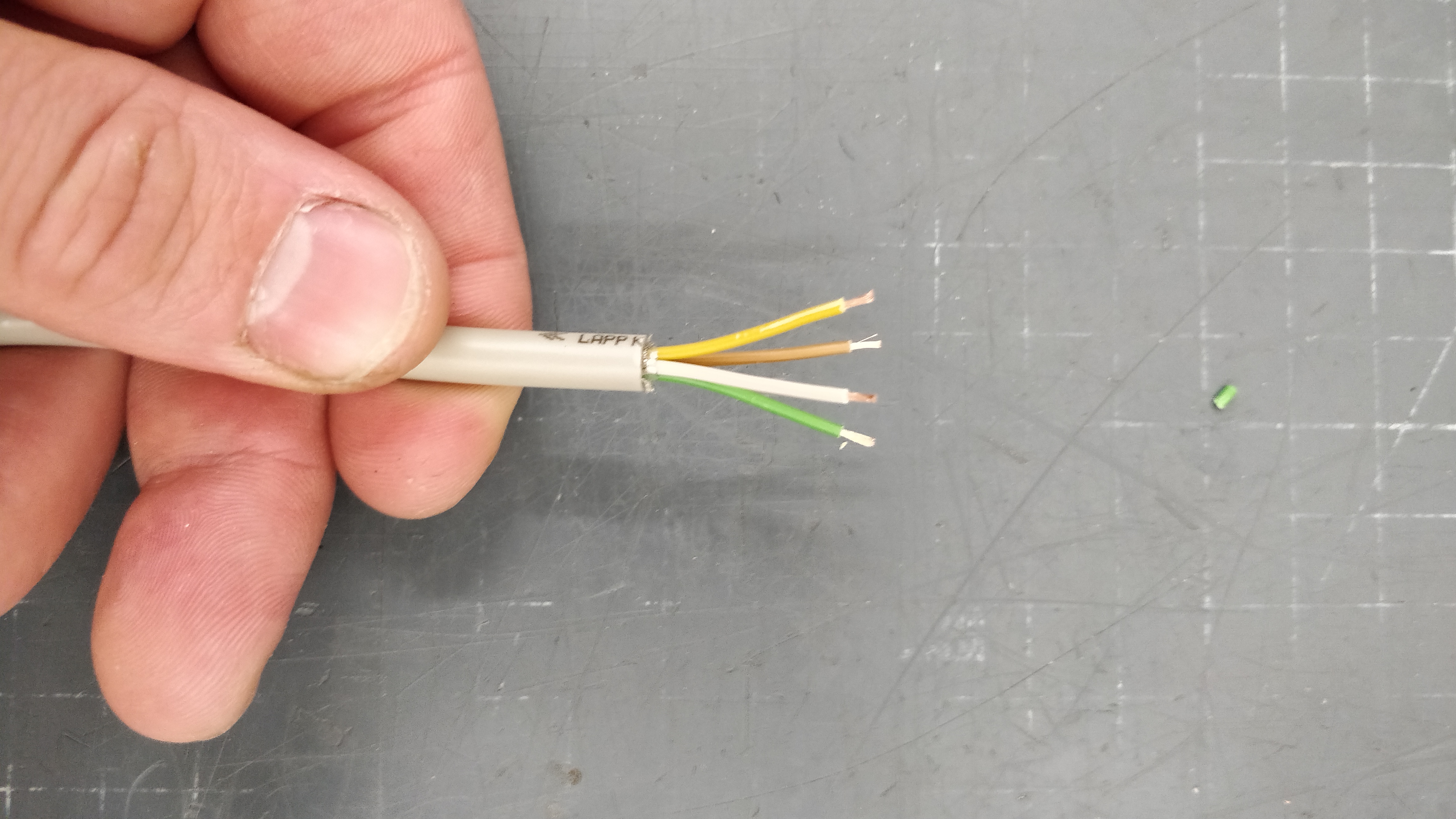 Insert each cable into the pin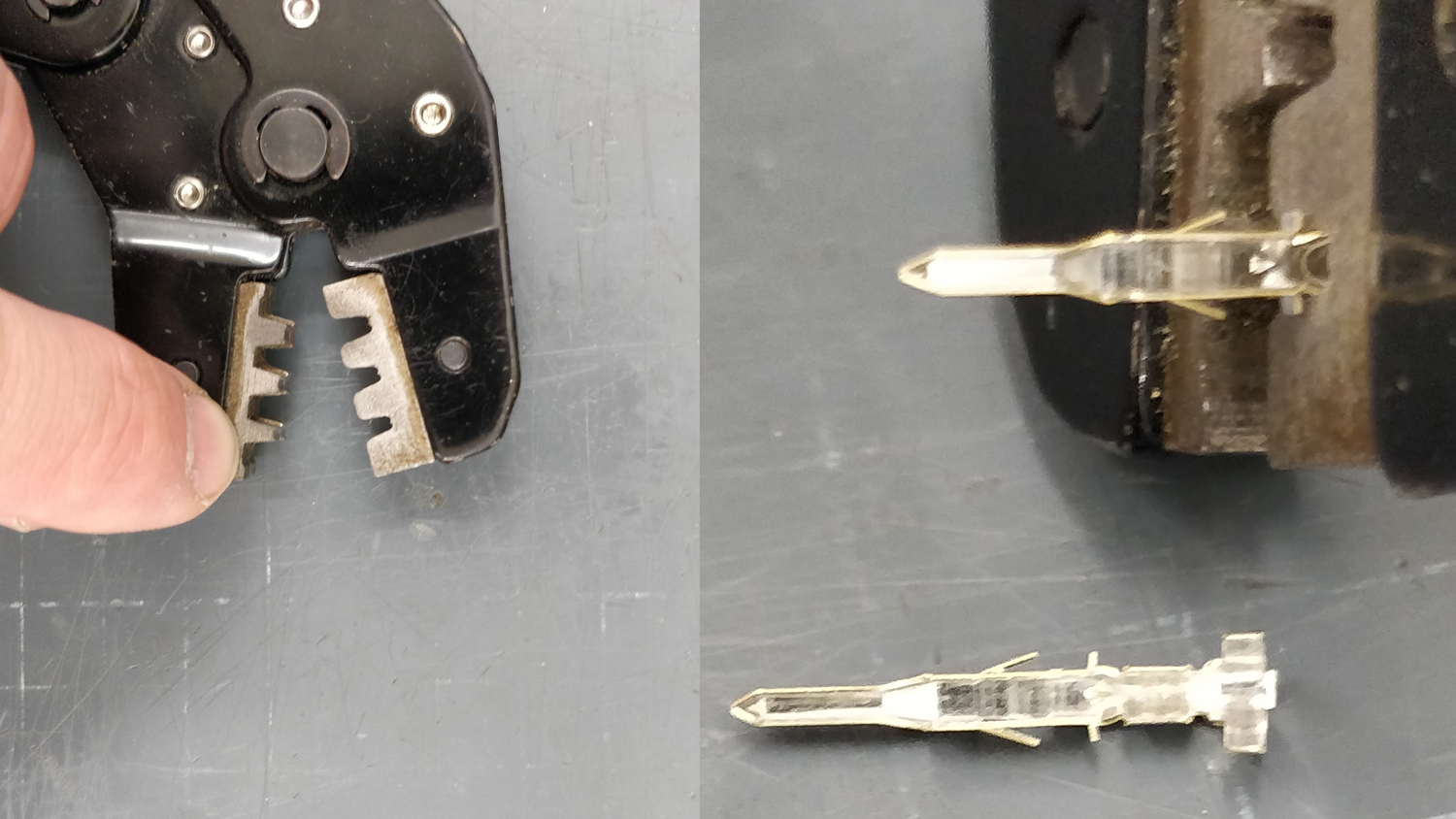 it should like this where the end of the jacket is held by the pin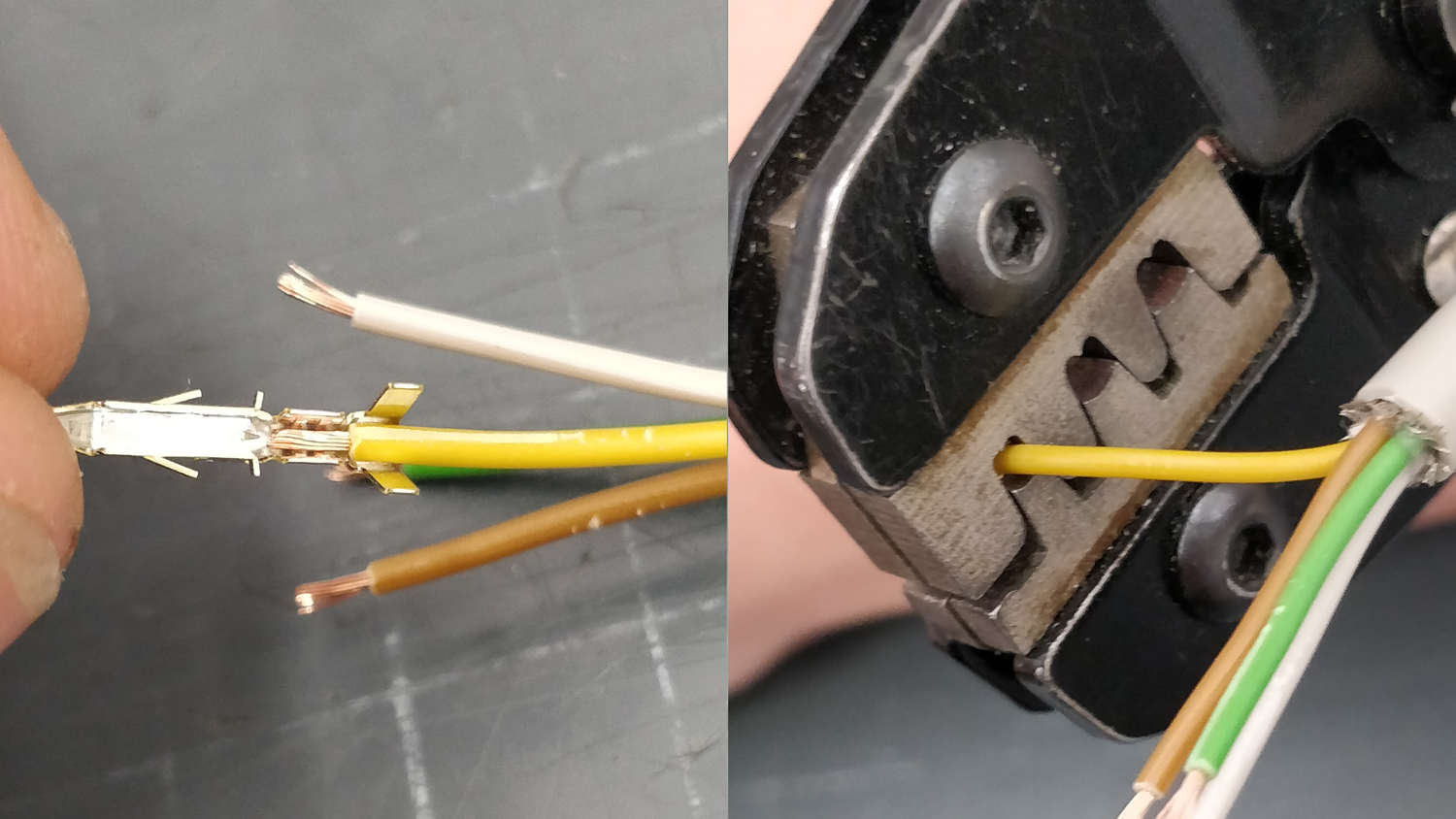 Crimp each pin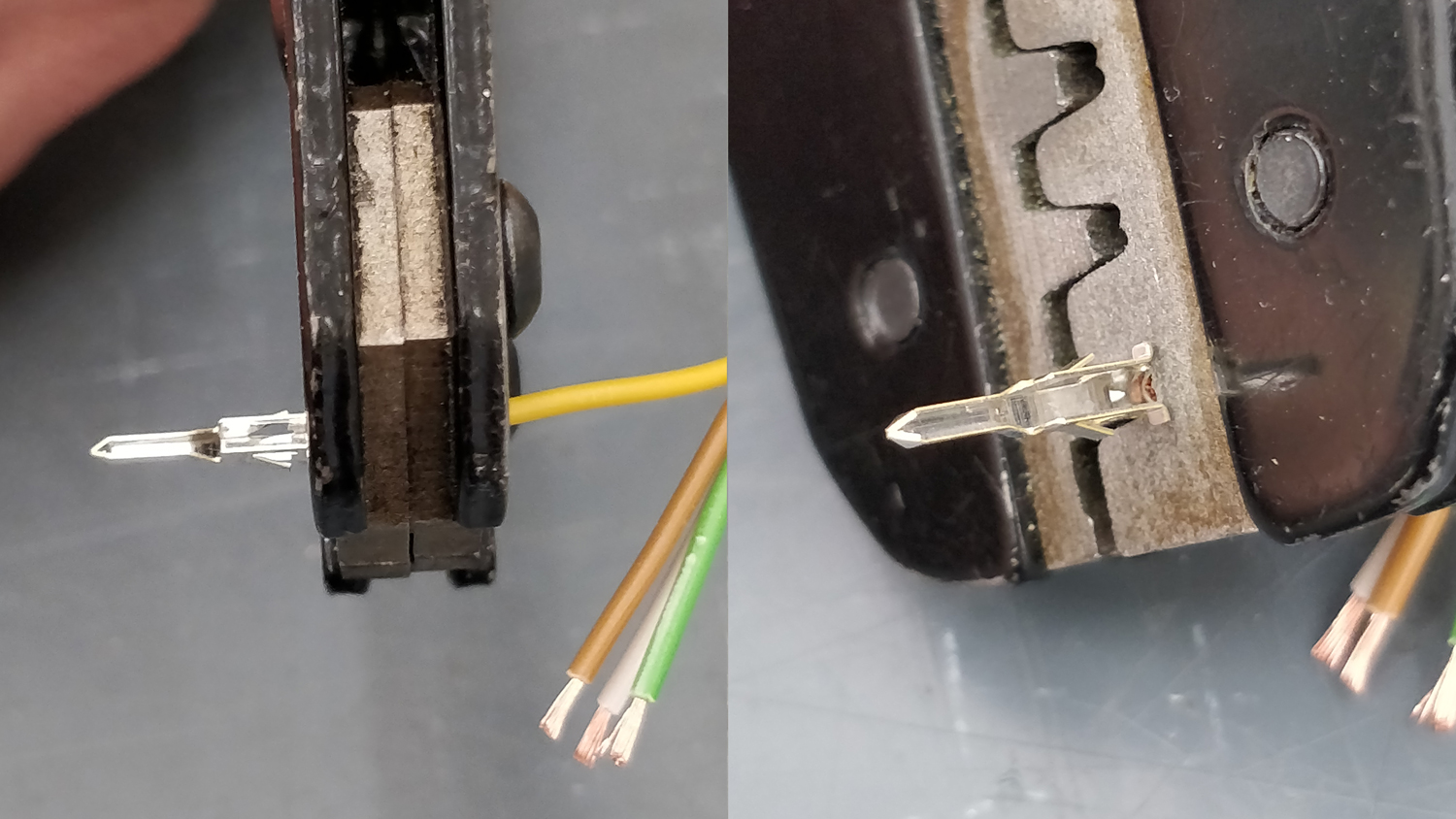 and check for connection to be secure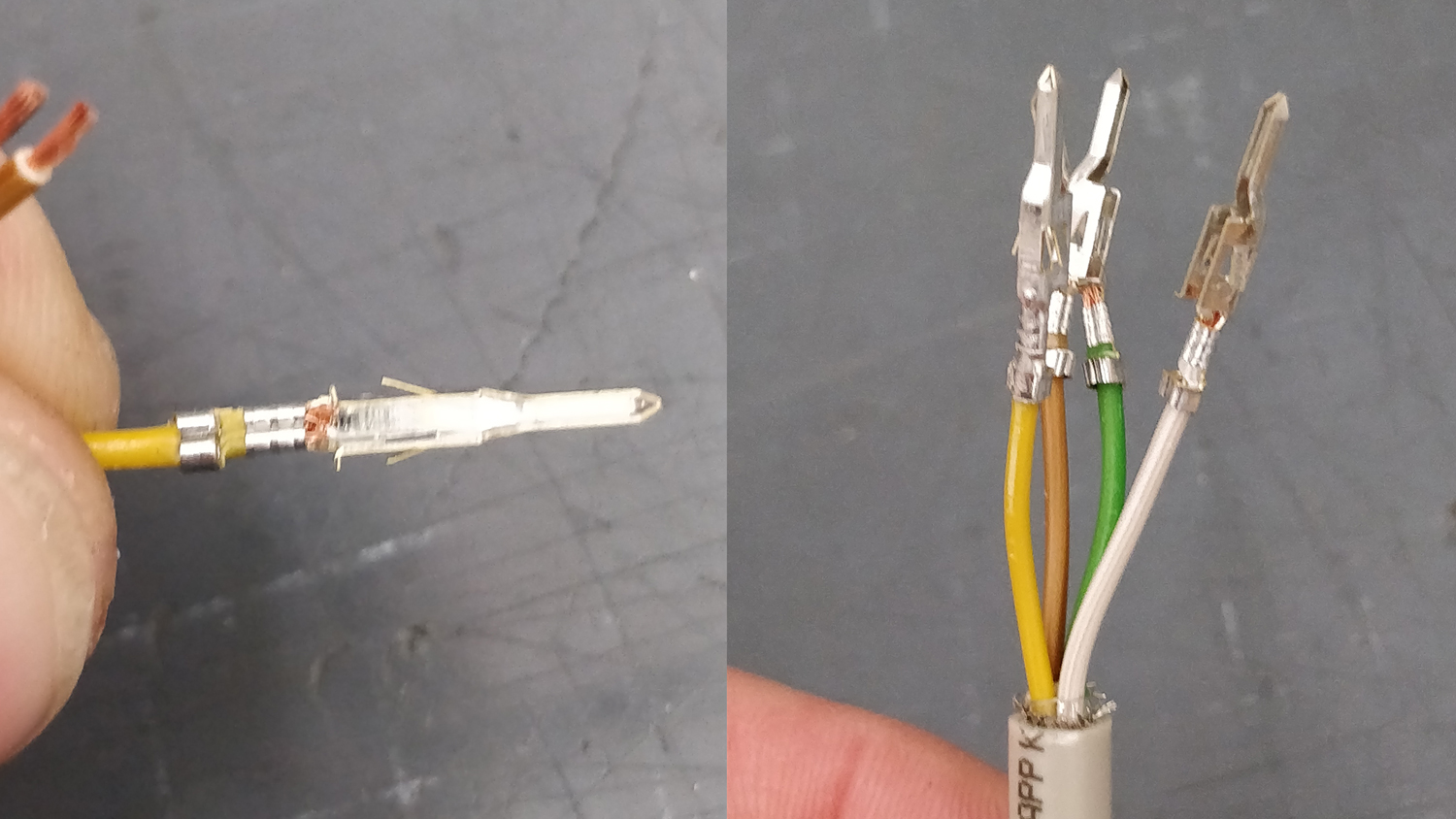 Prepare heatshrink and insert each cable according to colour coding as per Cable Pinout diagram in the Setup Guide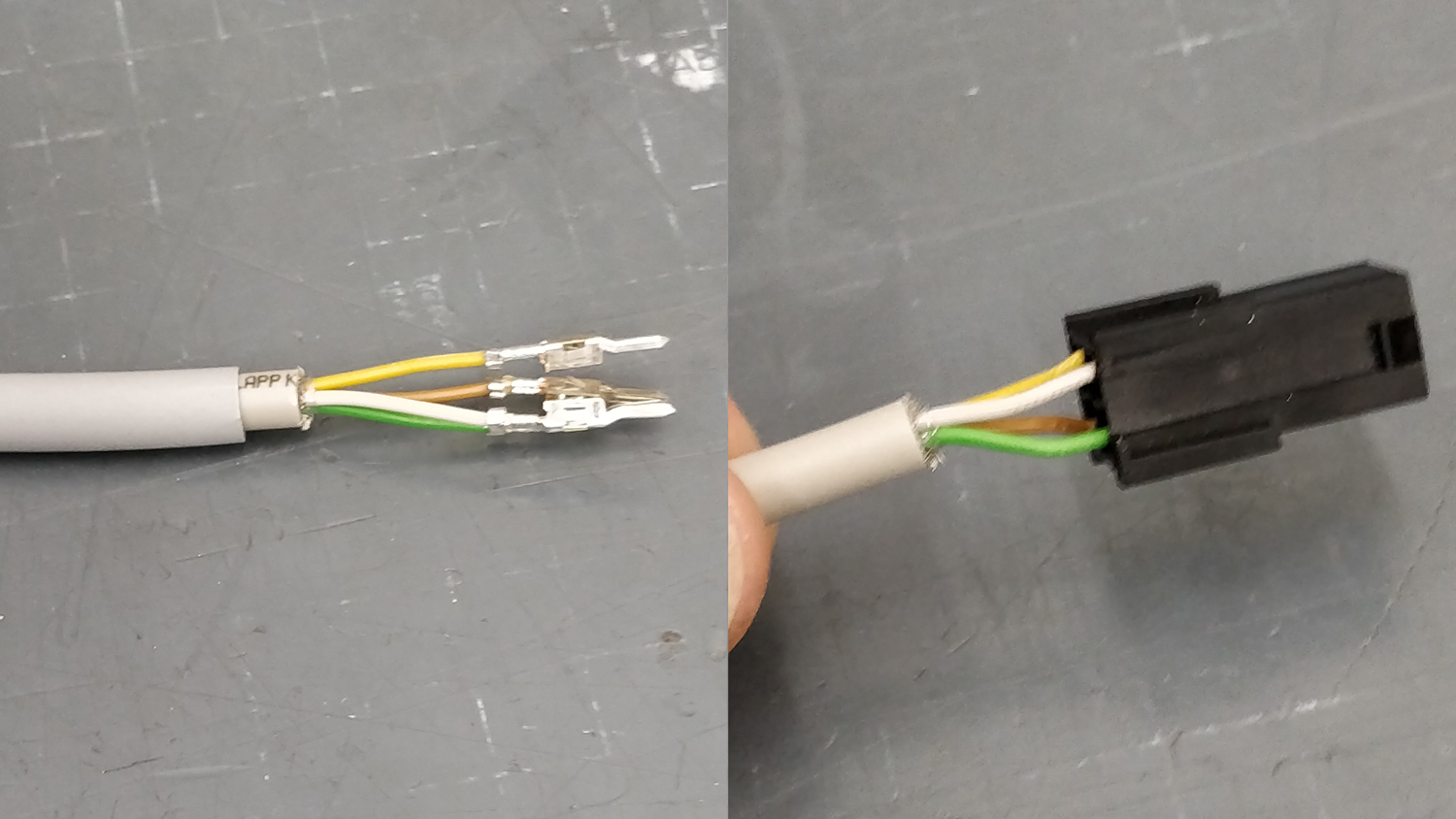 Finish off with securing the heatshrink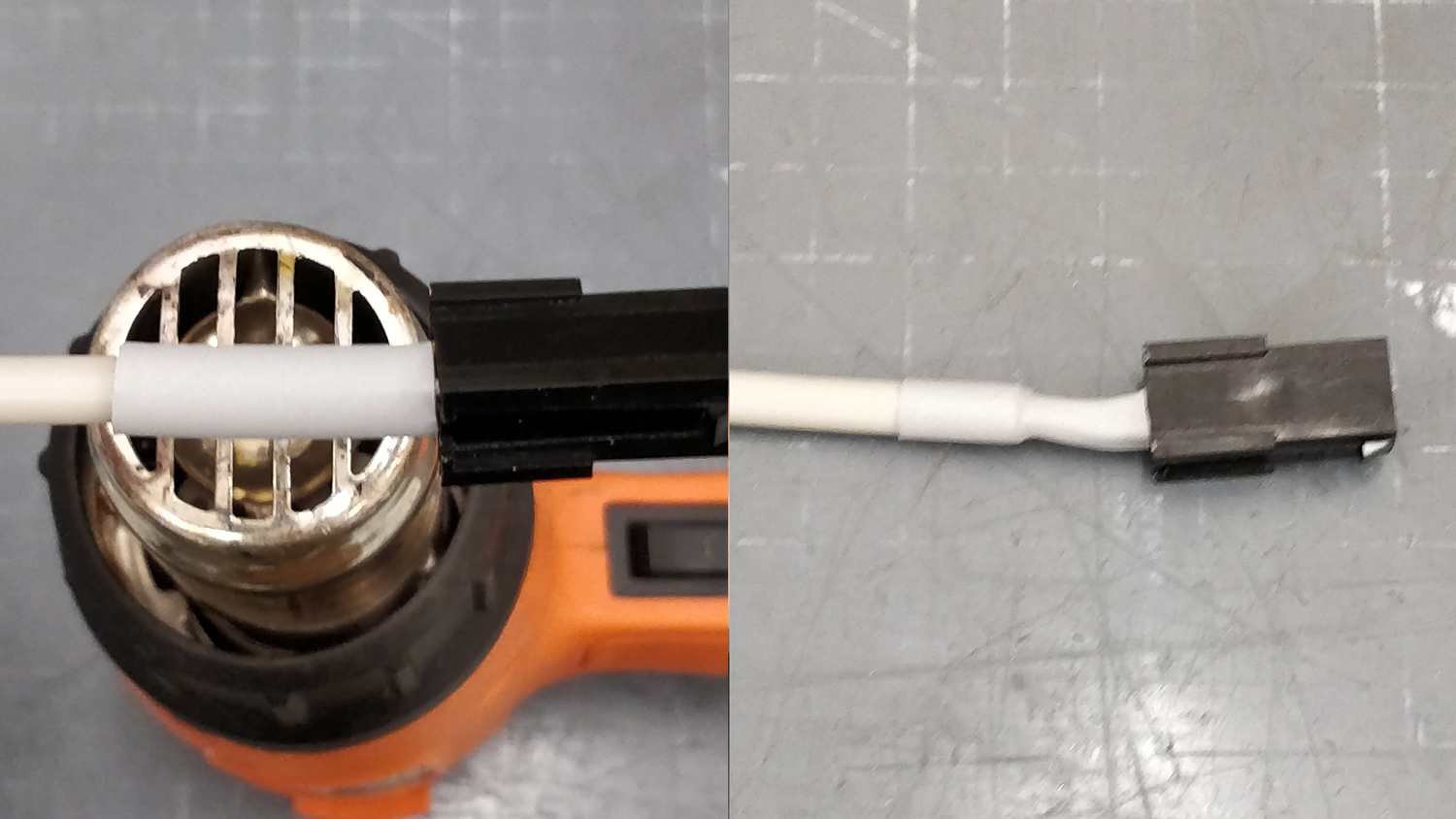 Check new connector for conductivity.