(5A00 Upgrade only, 5A01 we set this for you before machine is dispatched)
To set up 5XM profile in Mach4 please follow these steps:
1. after you install Mach4 please extract files from "PoKeysMach4Plugin_8.85.0.4724.rar" in to directory C:/ -> Mach4Hobby -> Plugins
2. Then start mach4 loader and select import profile, select attached file e.g. "5A-01XX01.m4prof"
3. Start profile "5A-01XX01" and go to "configure" -> "Plugins" -> "Pokeys plugin". In the pop up window select add new. Select PoKeys device and click "Next". On the next page in "Pulse engine options" drop down select "External 8ch without IO" and click "next". On the next page under "Home limit switches" select "None / other" and click "Finish".
4. In the "pokeys plugin configuration" window you will have two pokeys devices. Select one that is "disabled" and click "delete".
5. Restart Mach4. Open "configure" ->  "control". Select "input signals" tab and copy setting from attached images "input 1", "input 2" and "input 3". Click "apply" and close this window.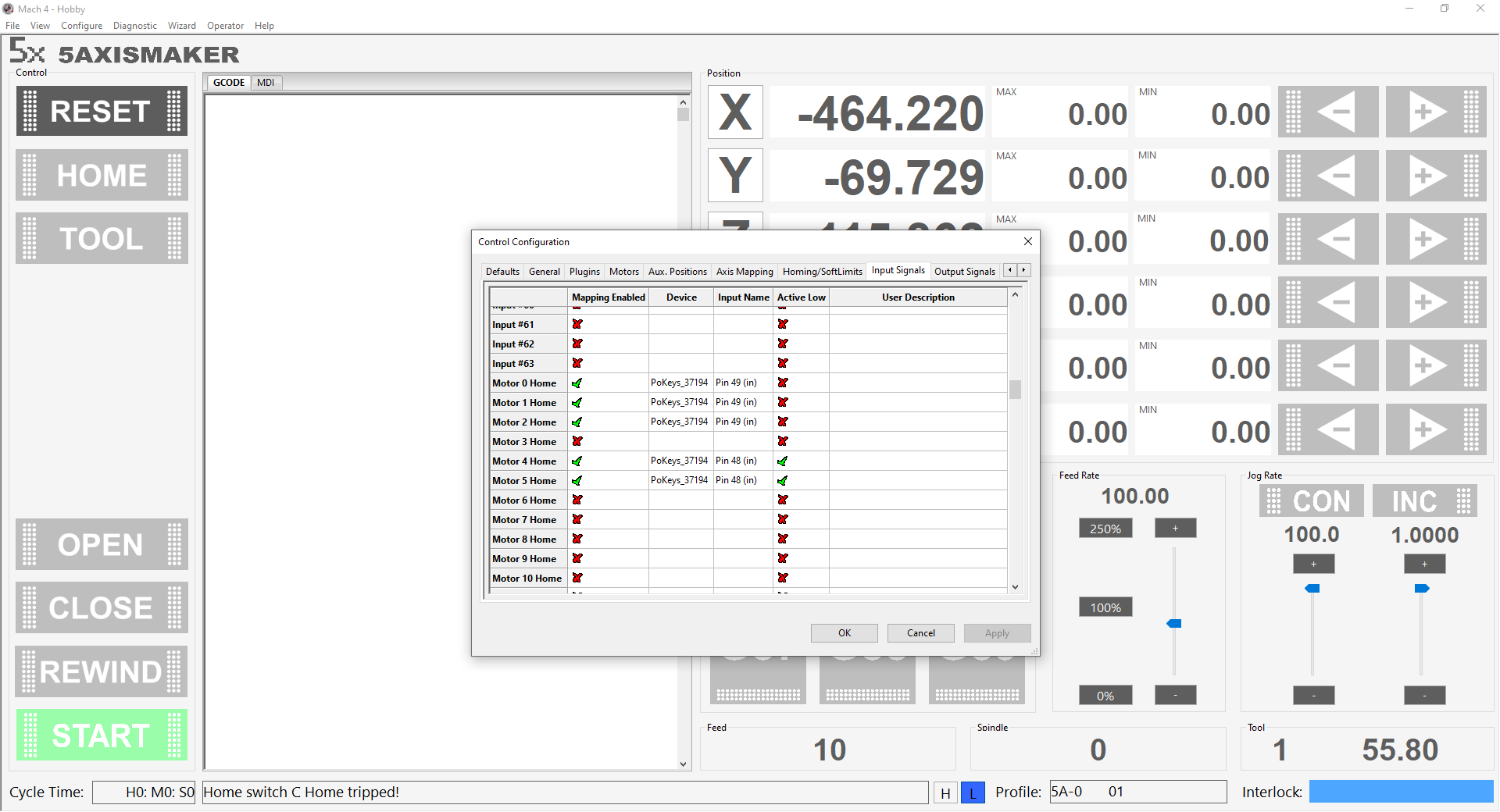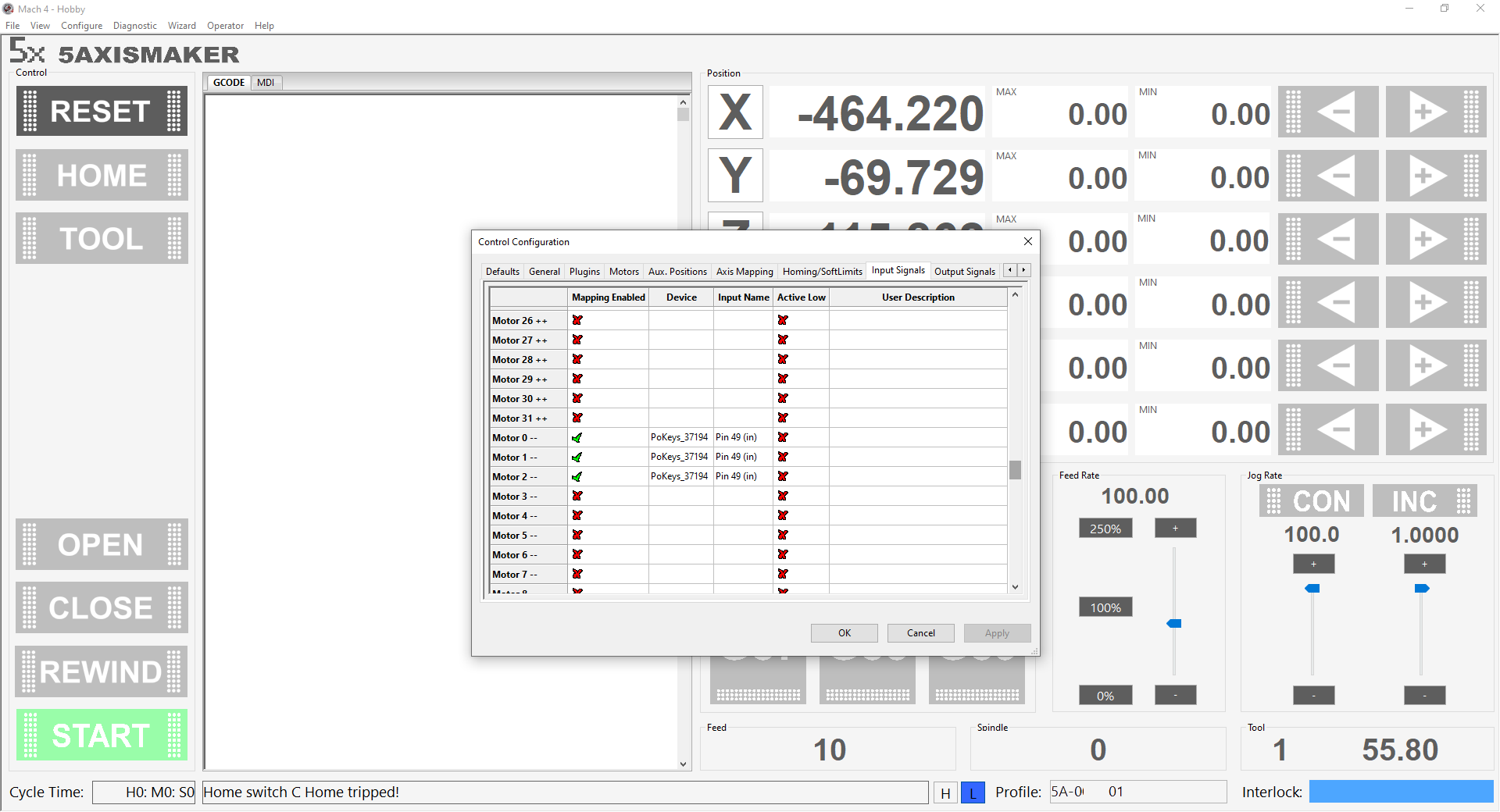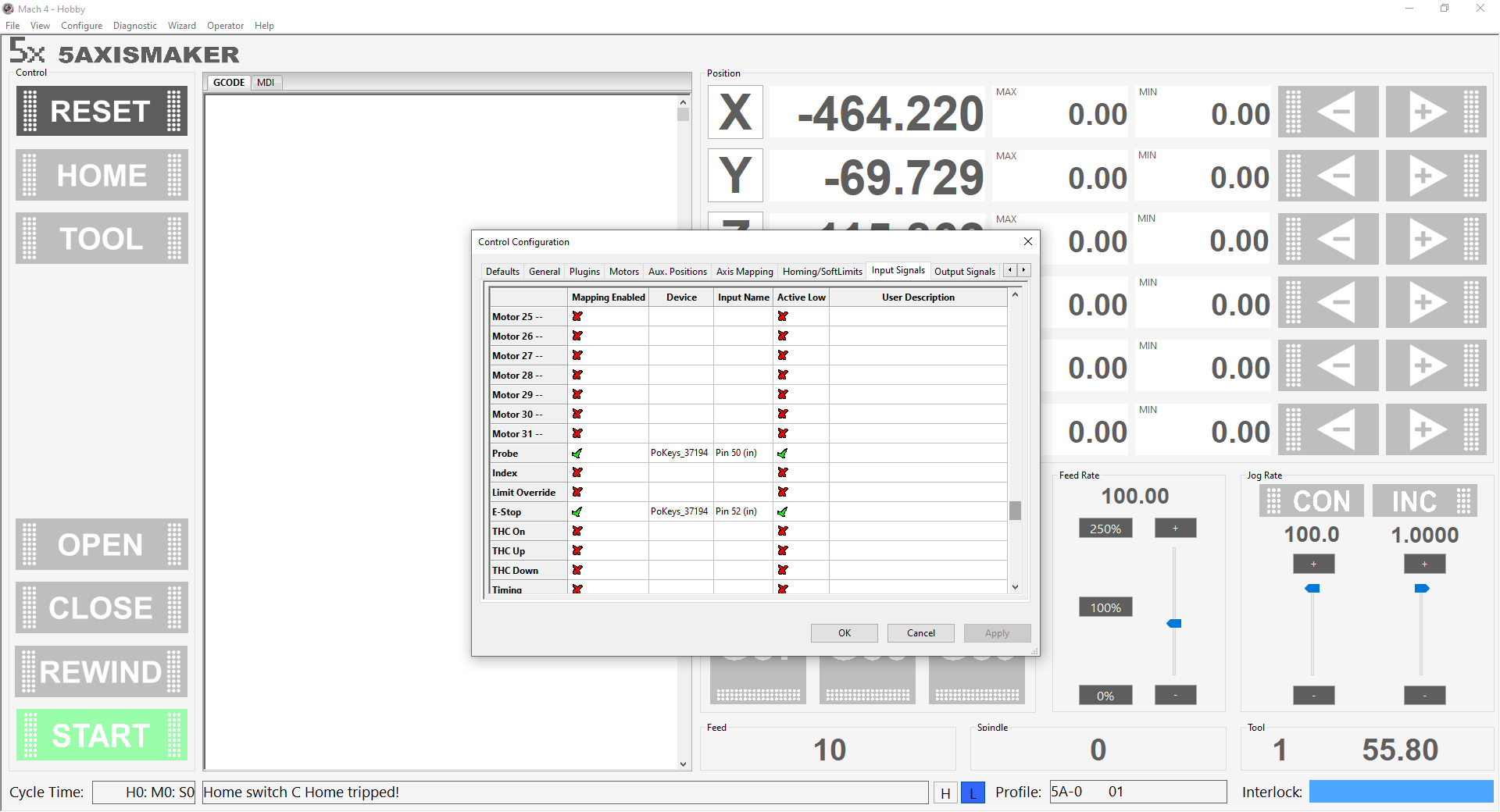 6. Open "configure" -> "Plugins" -> "Pokeys plugin" and select your Pokeys device and click "configure". In the pop up window go to "pulse engine" tab and copy settings from attached image "pulse engine" (make sure there is a tick for all of the axis in the column "inv. step")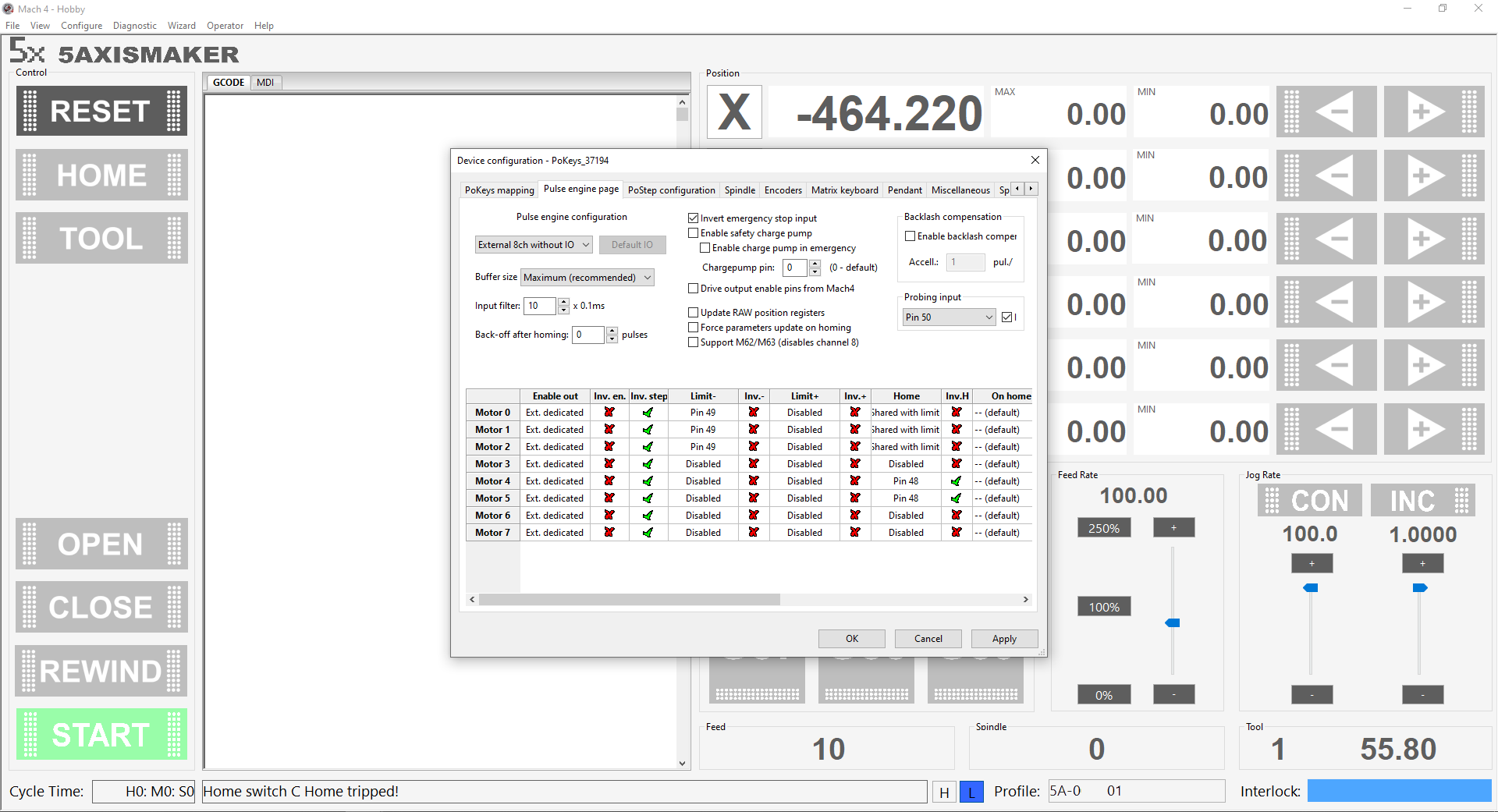 This will set up your machine profile.
If you want to copy you axis steps/per calibration from mach3 you can enter this in "configure" ->  "control" under "motors" tab.
Complete the final step of the upgrade Probe Recalibration and enjoy your new homing routine!