The script consists of series of modules which are devided into four groups, select one module from each group, connect the modules and create variety of cutting strategies. Every pre-set is made of one of each modules from four categories below. Have your pre-sets saved for shortcuts and faster workflow.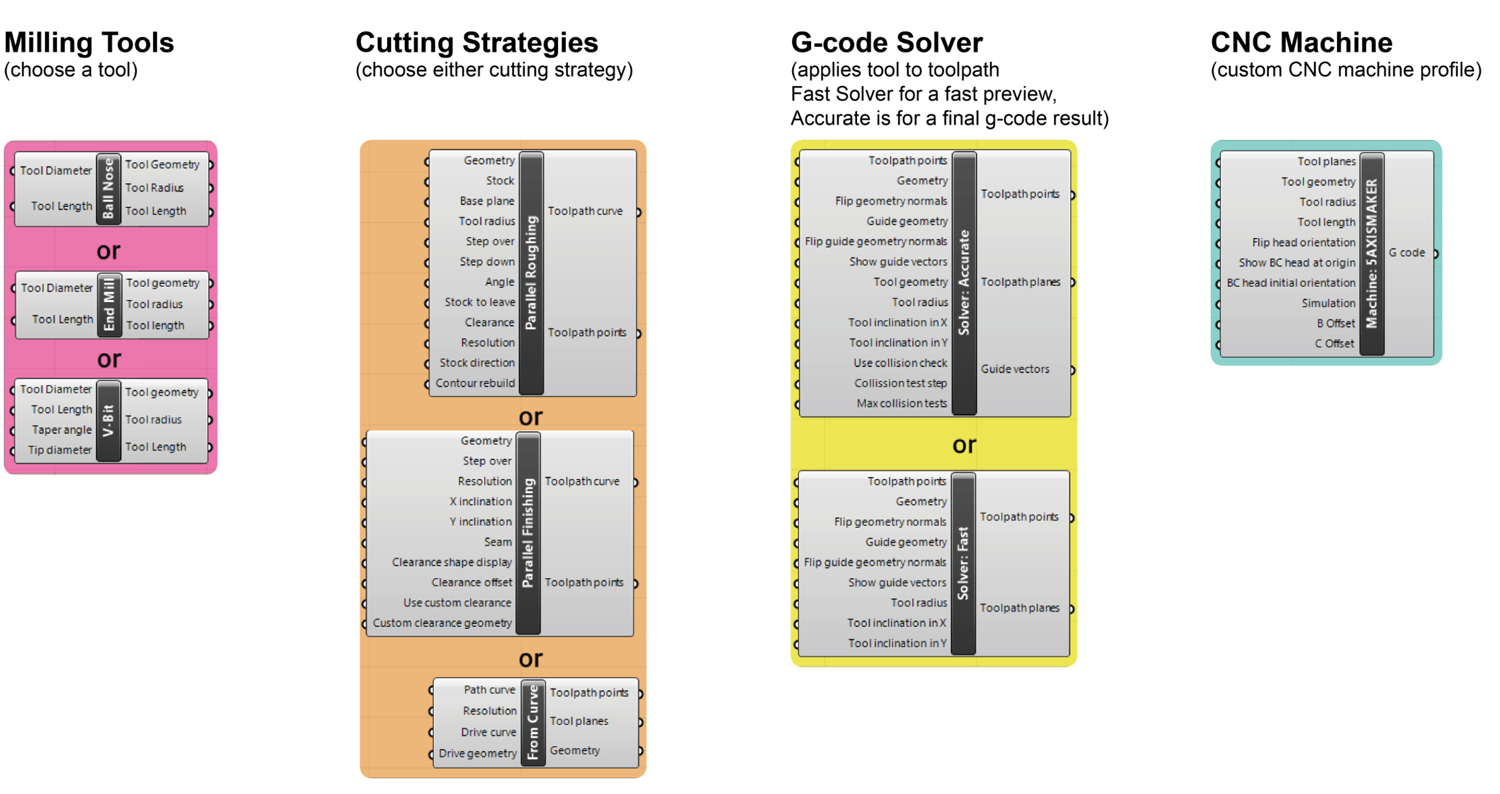 1. Milling Tools:
Ball Nose (works for ball end milling bit and square end milling bit)
End Mill (square end milling bit)
V-bit (engraving)

2. Cutting Strategies:
Parallel Roughing

Parallel Finishing

From Curve (module that creates a toolpath along a curve)

3. G-code Solver: Accurate and Fast.
Solver Accurate – to be used as a final solver before generating final version of g-code.
Solver Fast – to be used for a quick preview

4. CNC Machine: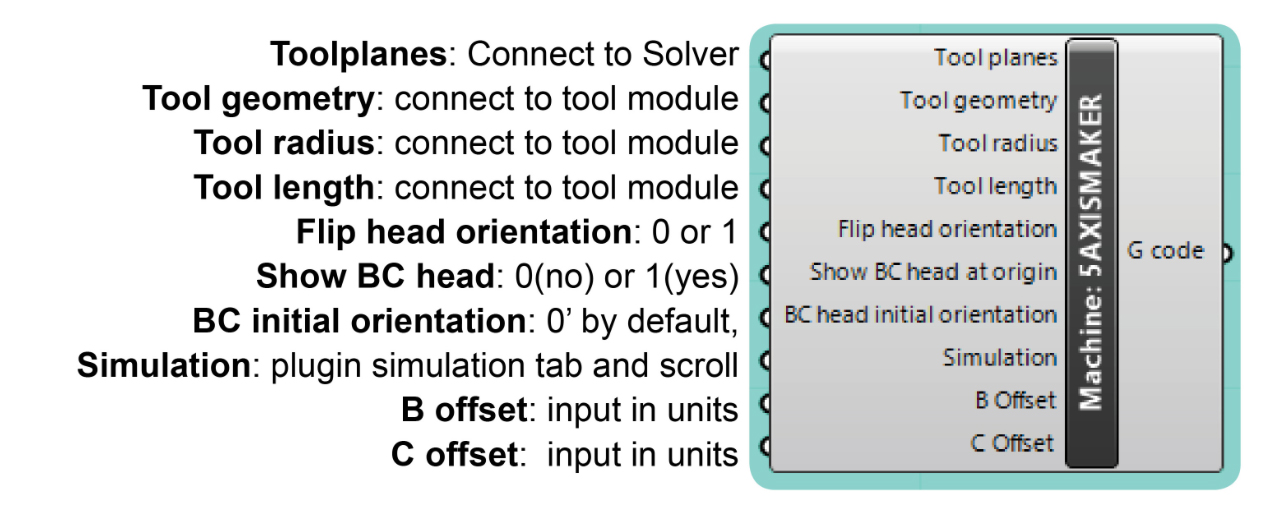 In this example machine: 5AXISMAKER
UNITS: The script works both in Metric and Imperial systems (to switch units go to File- Document Properties – Units) All the units in the script are configured based on rhino document unit preference. Change values for B and C offsets in Machine module.