To replace a stepper driver switch off electronics box and start by untying the screws.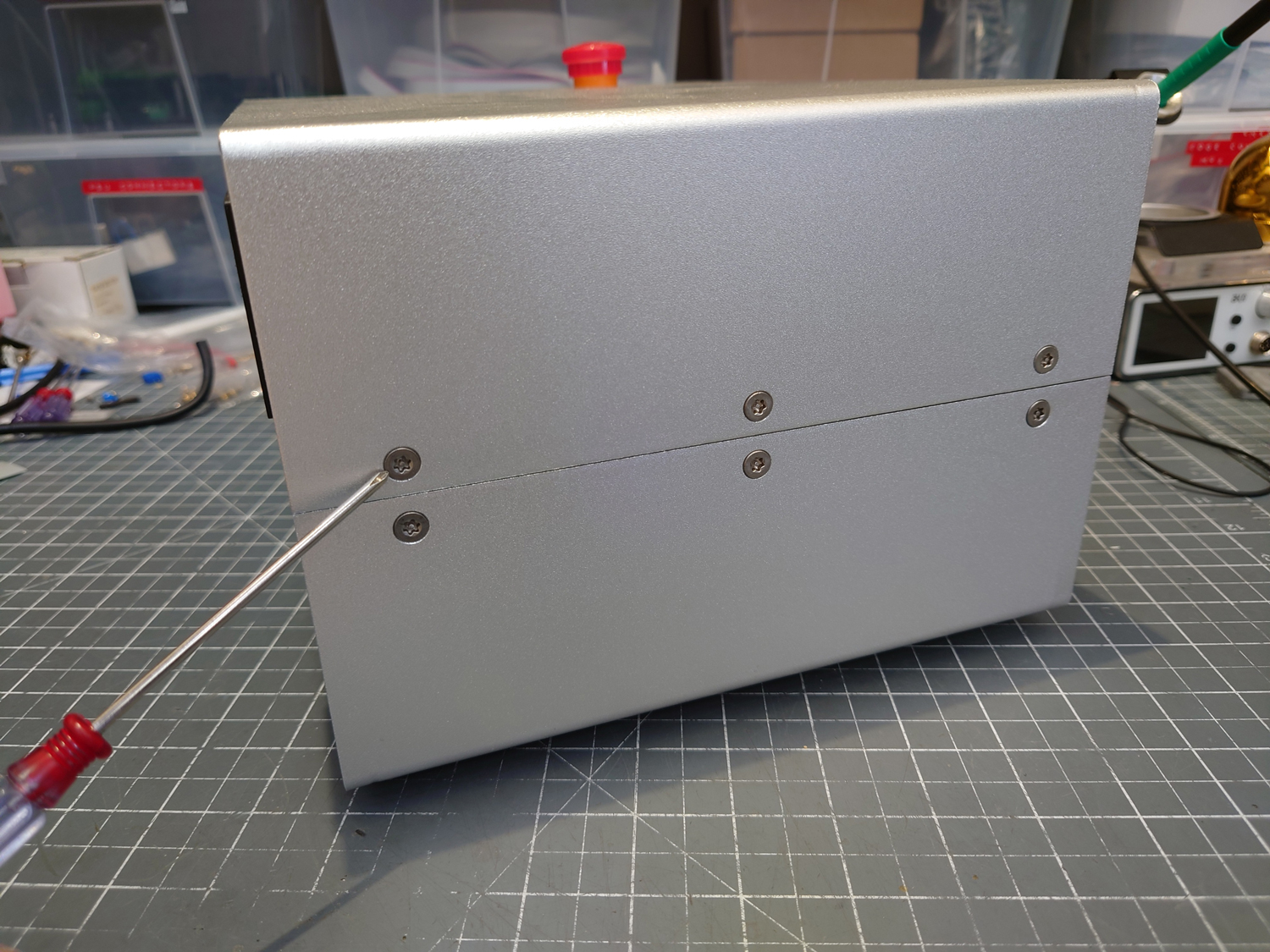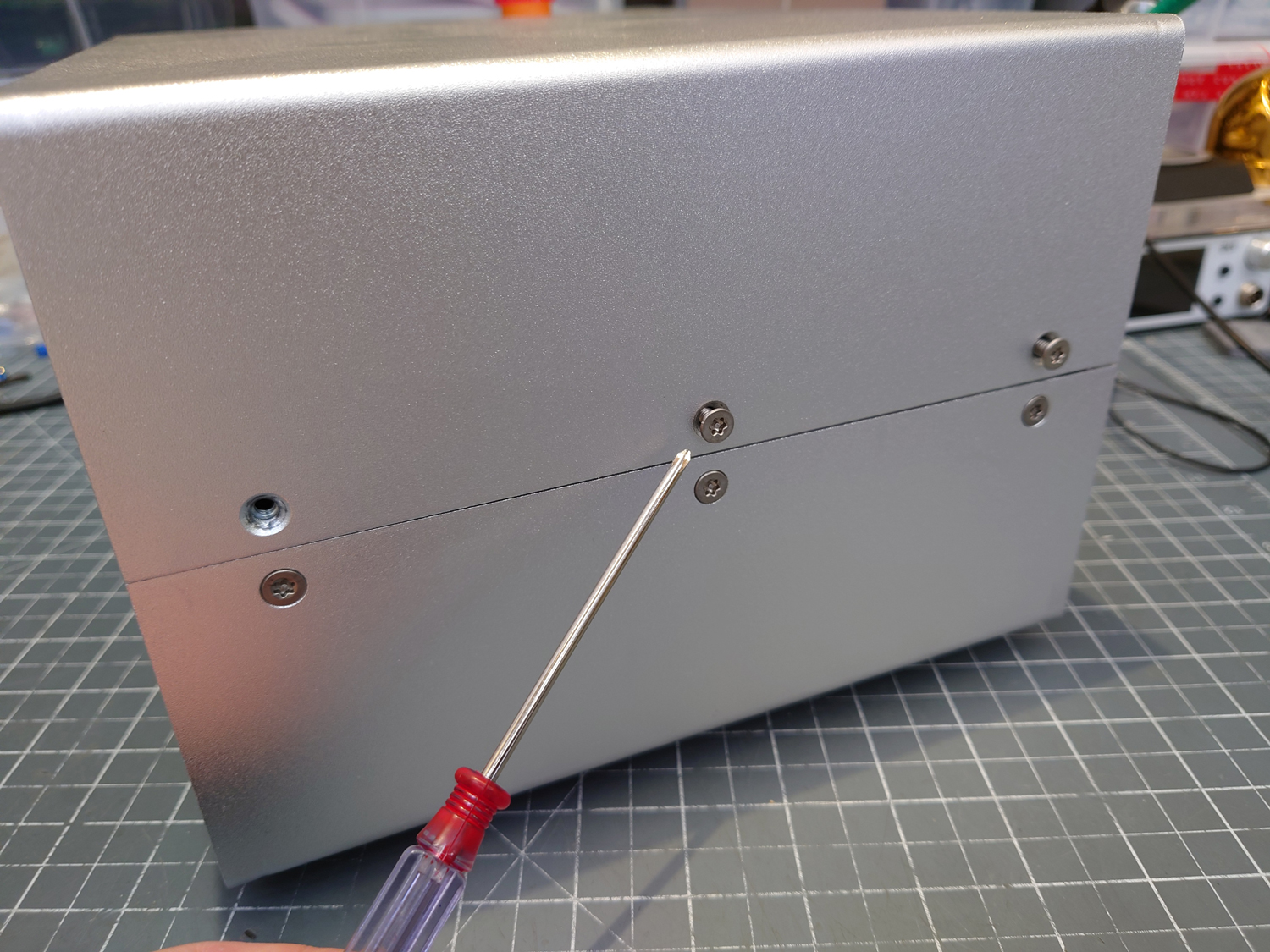 Lift the box lid, move gently and rest on its side next to a box to avoid damaging any connected cables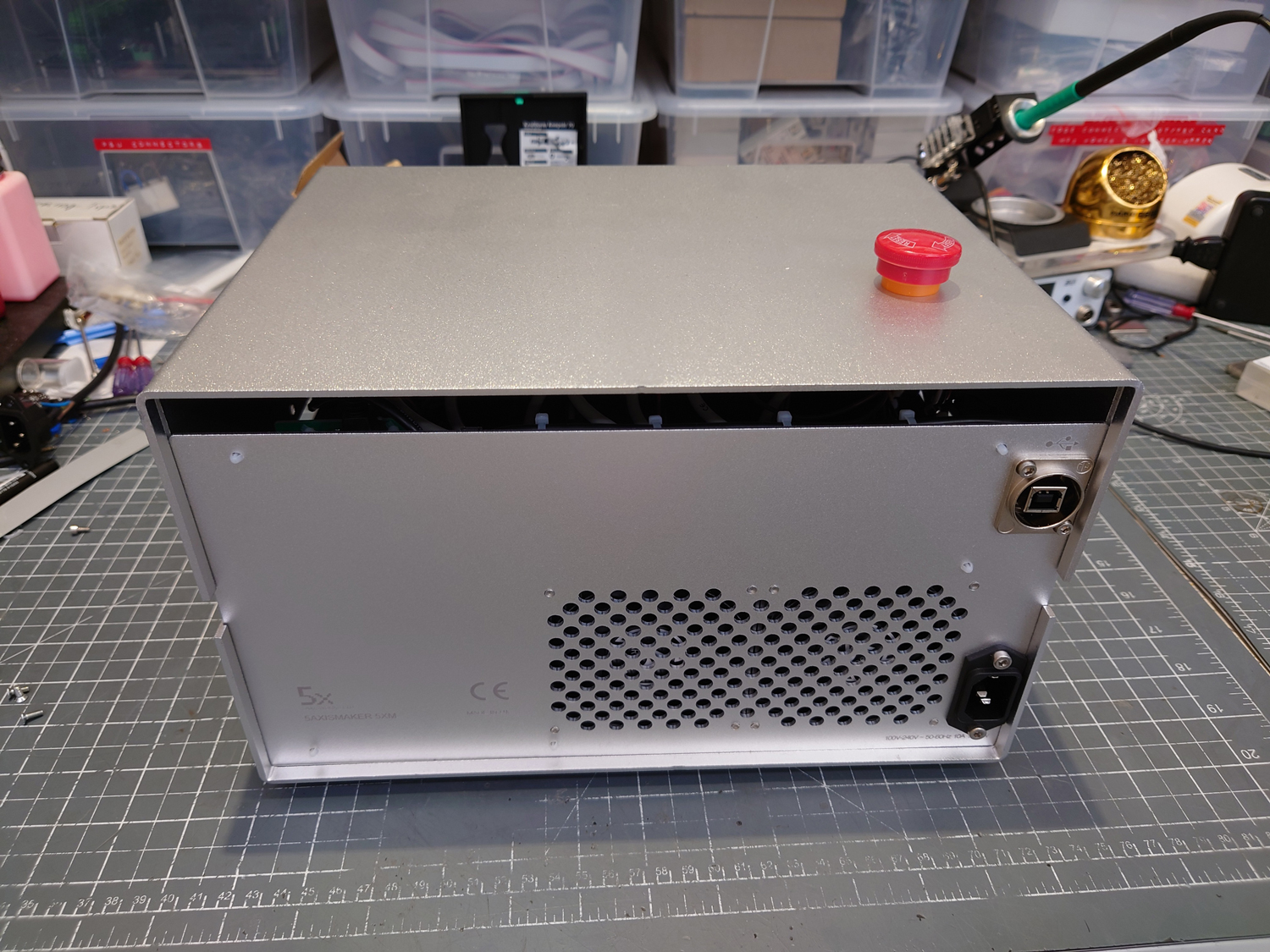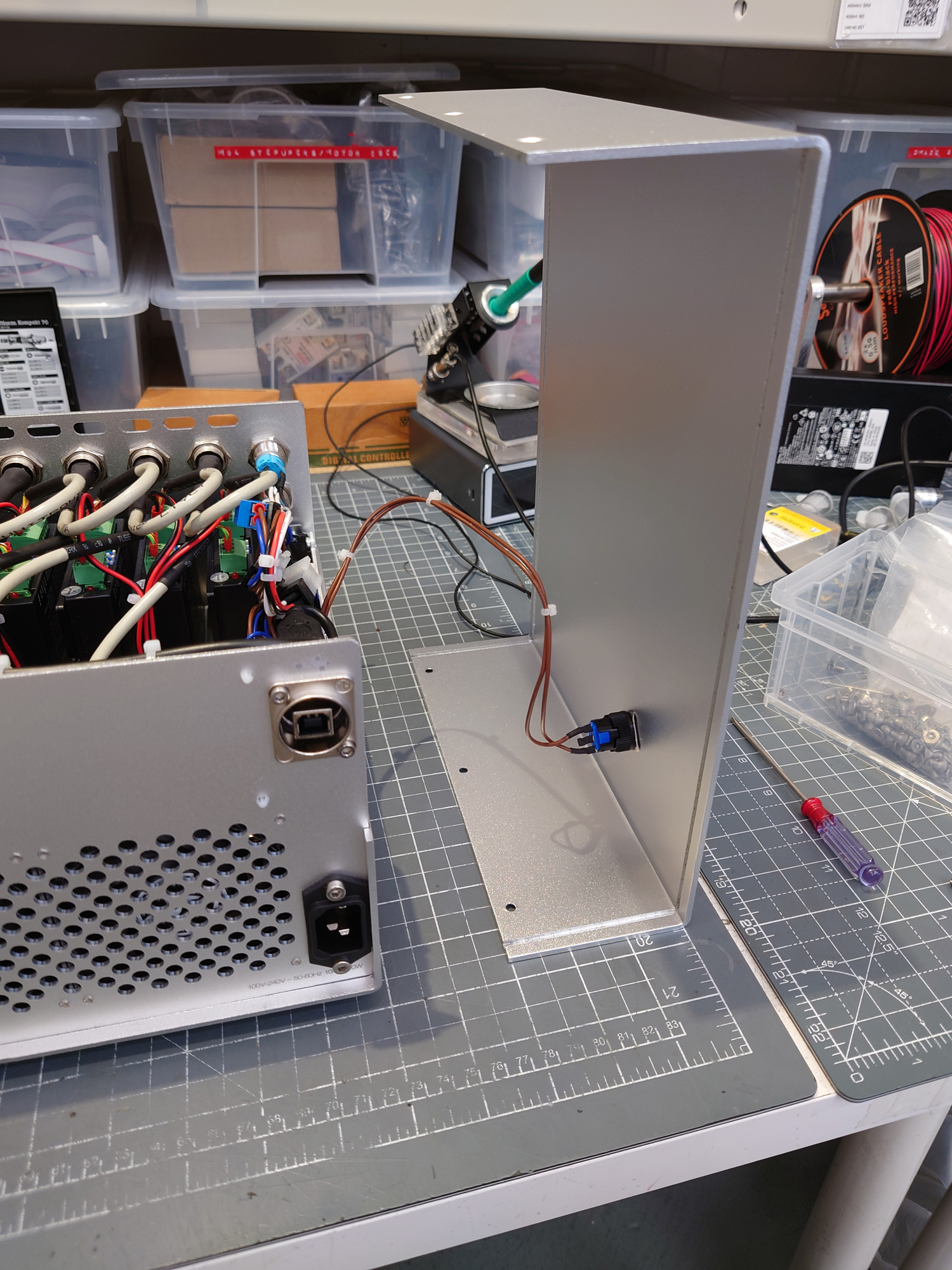 Locate the driver that needs to be replaced.
Remove the cables connecting to stepper driver (it is not necessary to remove cables connecting to all drivers as long as you have an access to the driver that needs a replacement.
Remove two bolts that hold the driver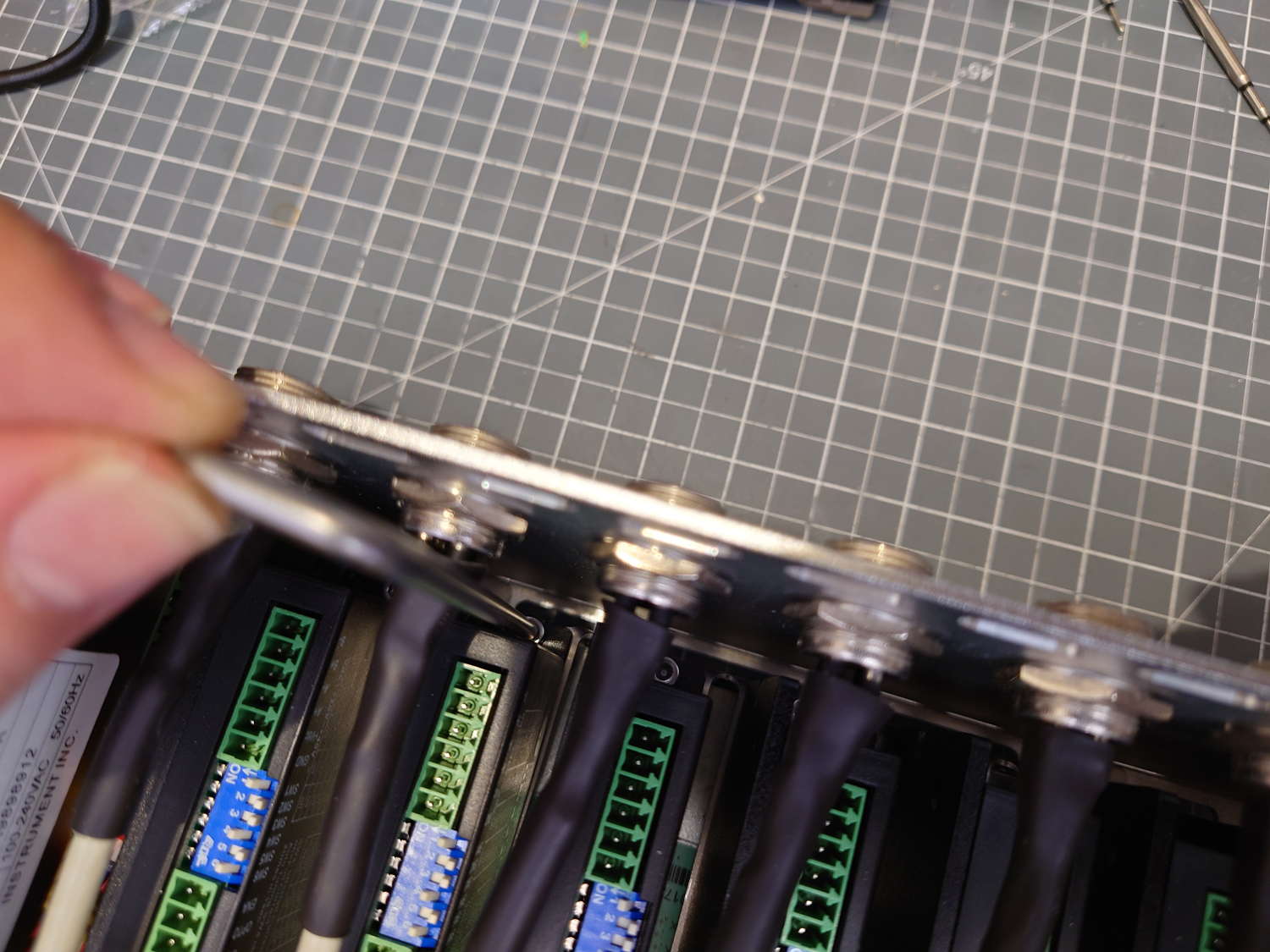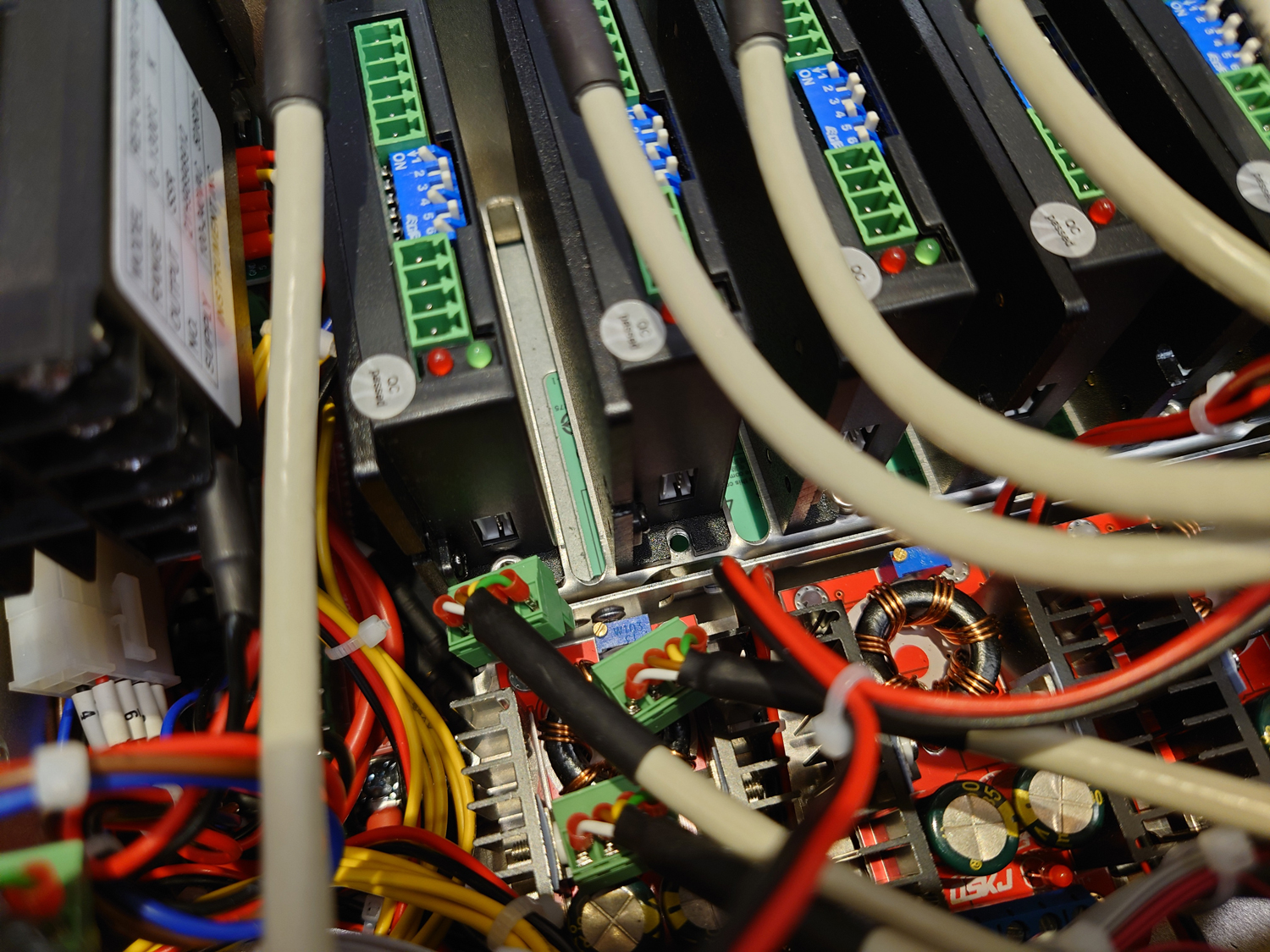 Safely remove the driver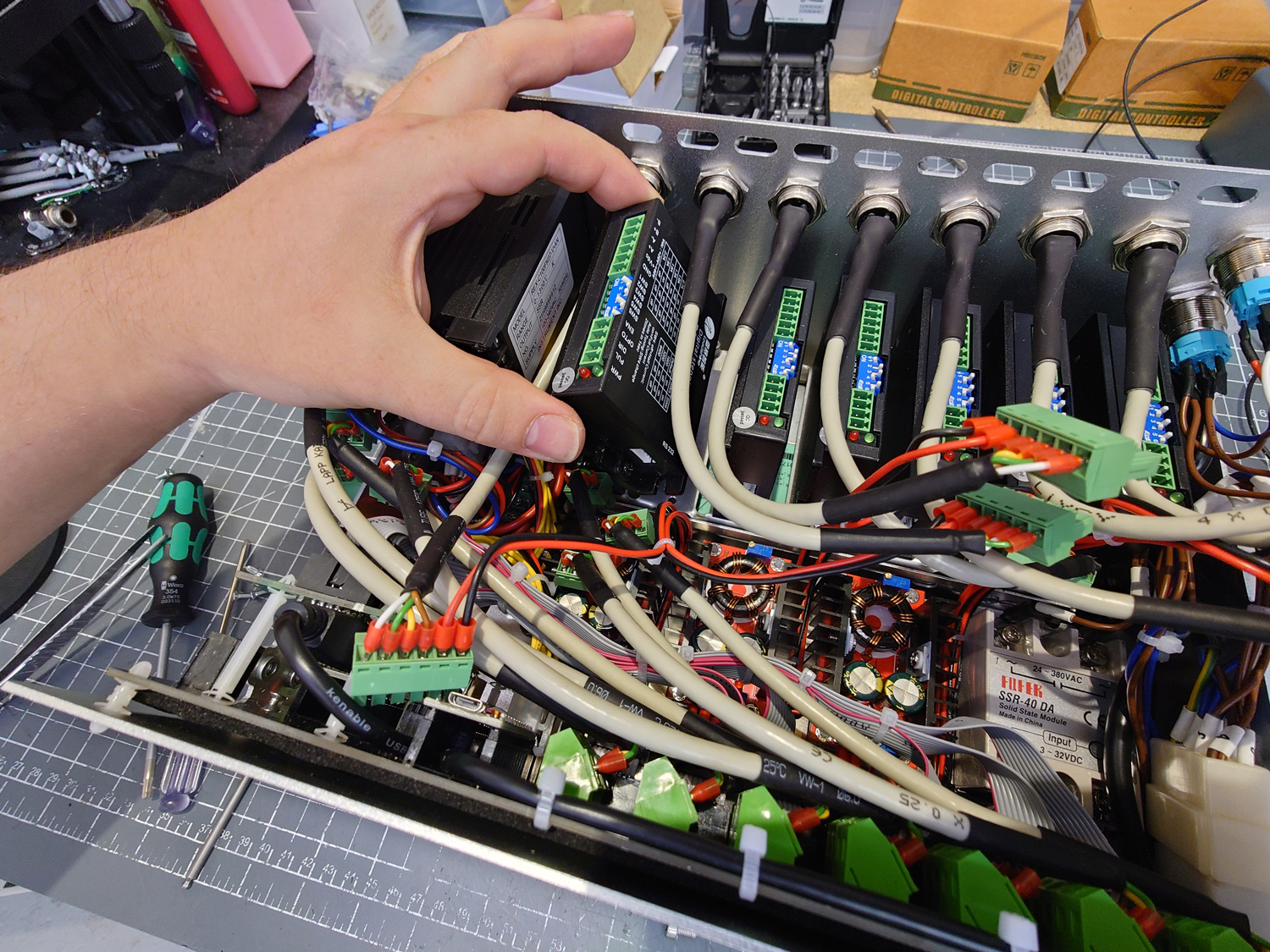 Plug the cables back in (make sure its the same cable that was in the driver in the first place)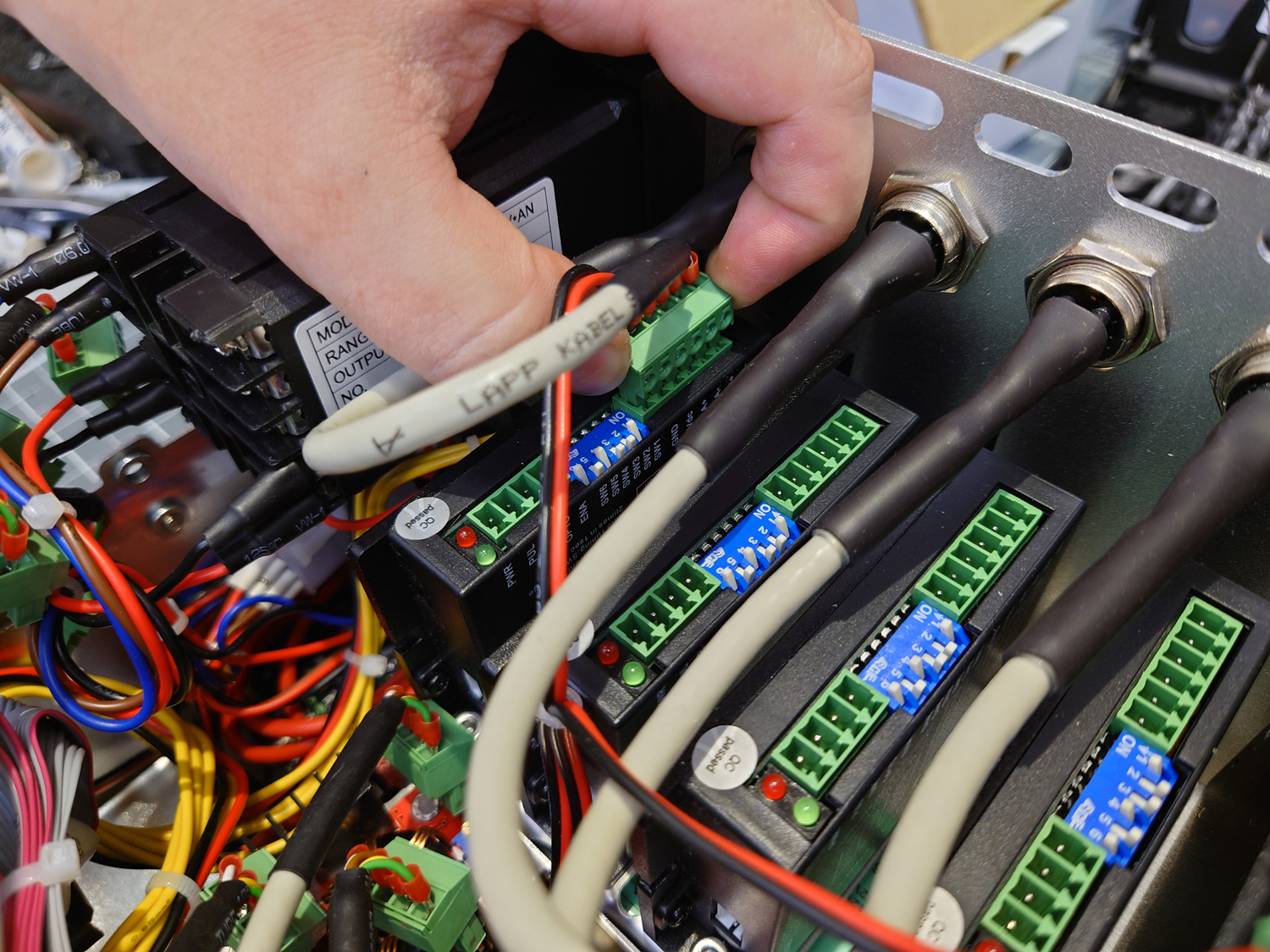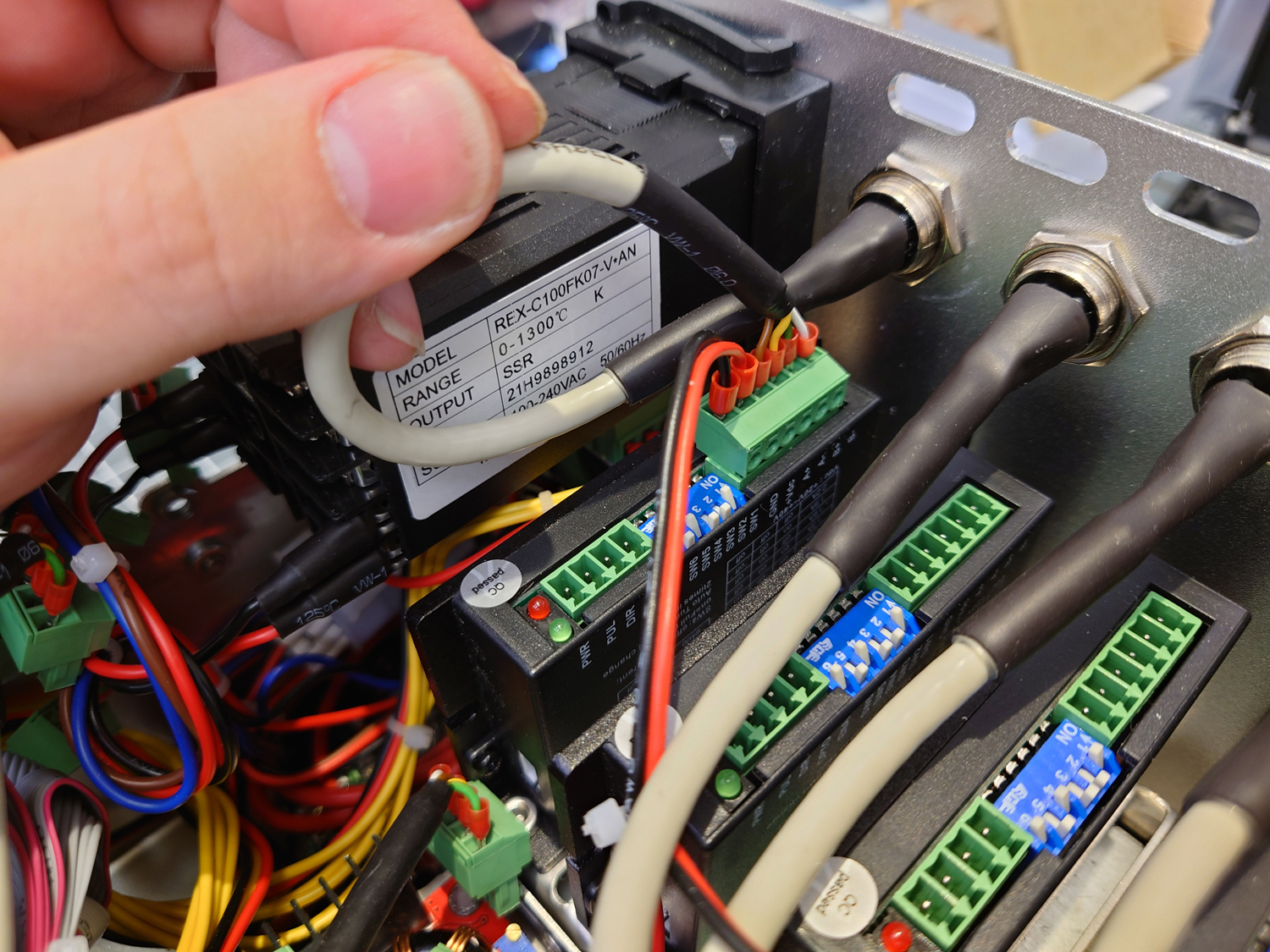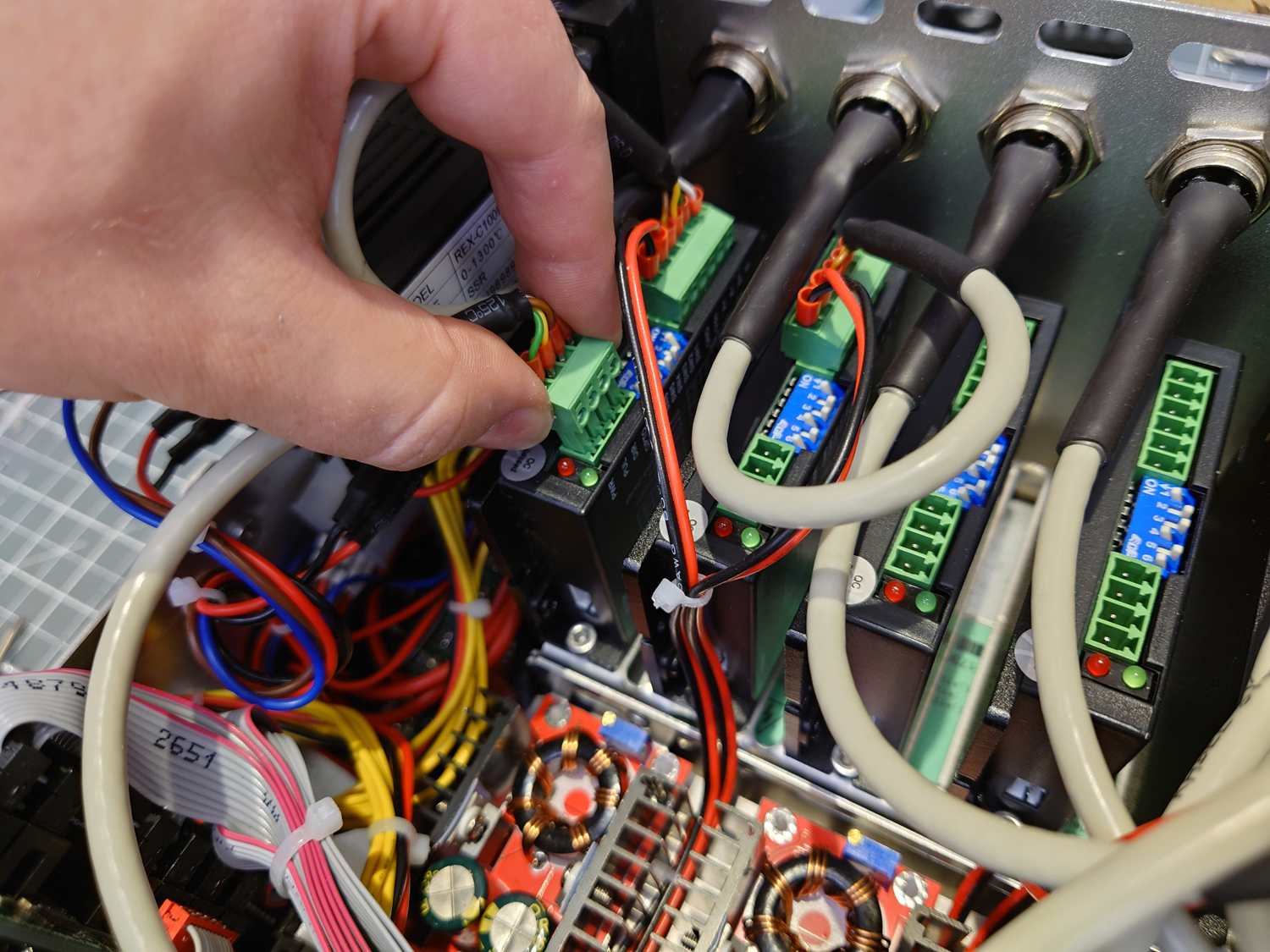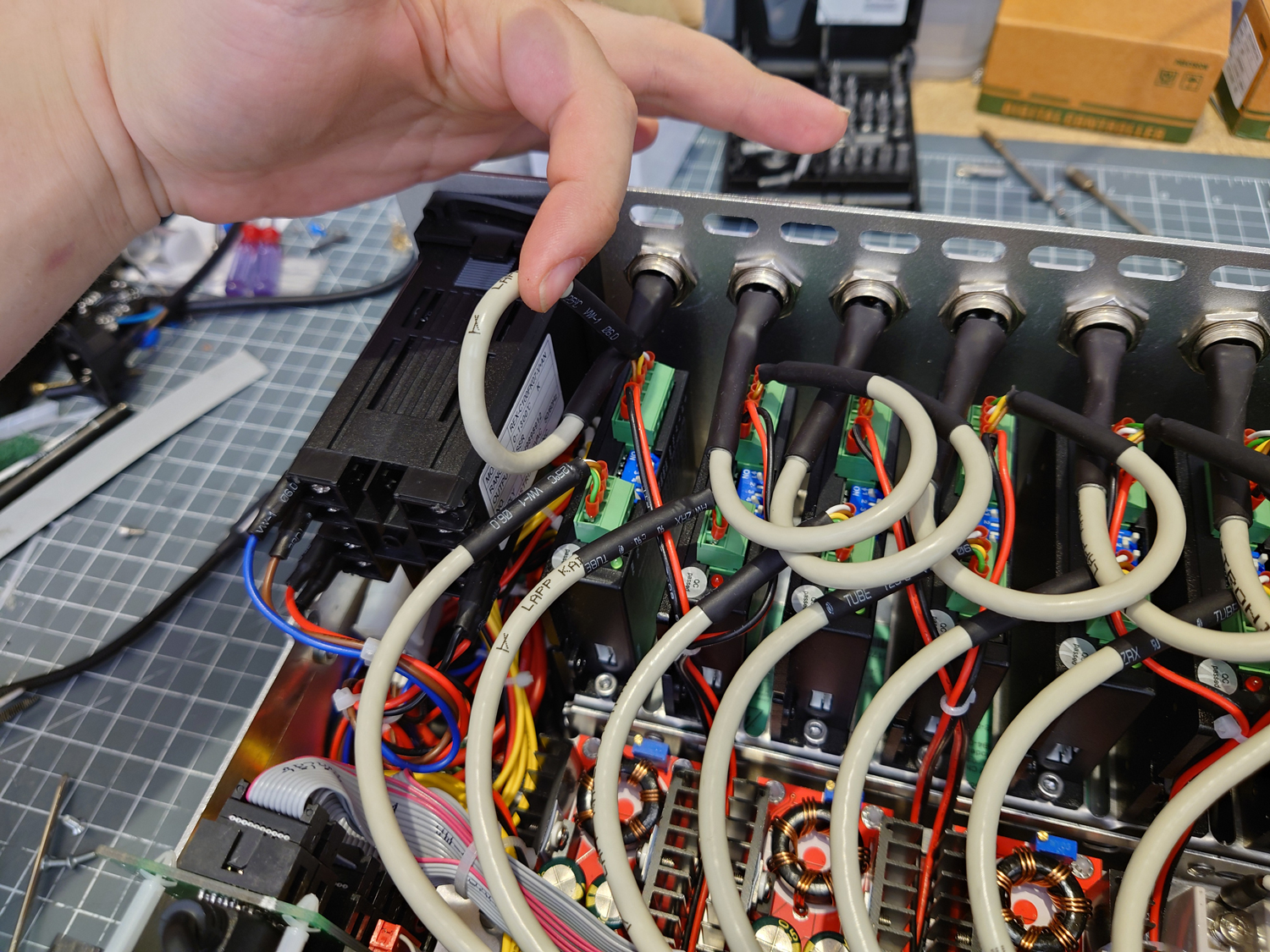 Close the box and test the driver.