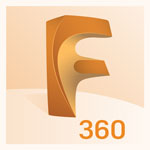 To use fixture pallet with external printer, you will need to print a location and support base on your printers bed. This will let you accurately locate your fixture pallet in your 3d printer and make sure that you maintain the same work coordinate system across your machines.
In the file attached we included a base that fits our fixture pallets. The base contains features that mates with dowel bores on the fixture. It also has bores for threaded inserts so that the fixture pallet can be clamped down with thumbscrews to the base to hold it steady during printing.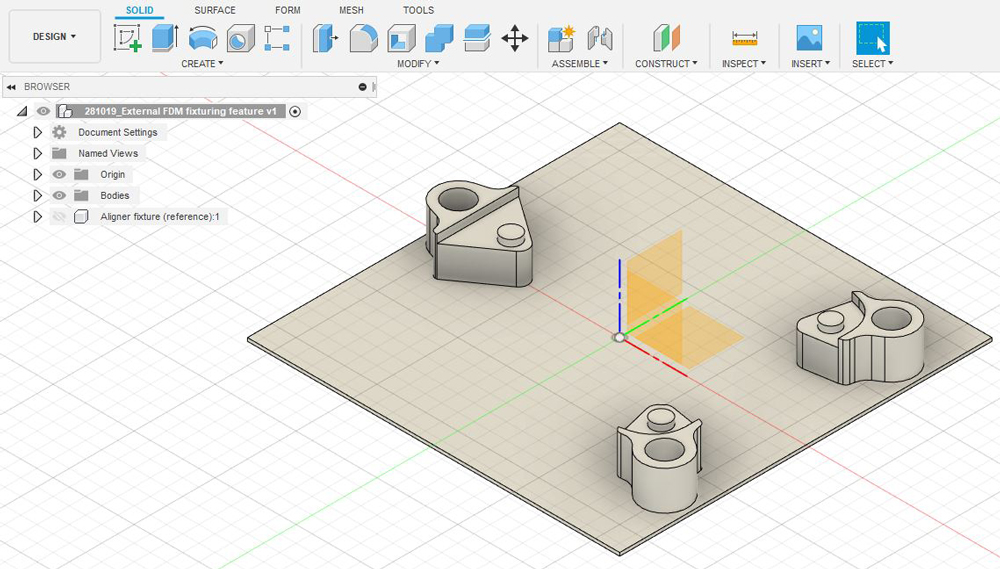 Similar to how when we prepared dental mesh for printing, this base has a printing template geometry, a large square that encompass all of the base features and is centred on the printers origin. It is here to make sure that all our components are entered correctly and match up, when printing we can move this printing template bellow printer table to exclude from the print.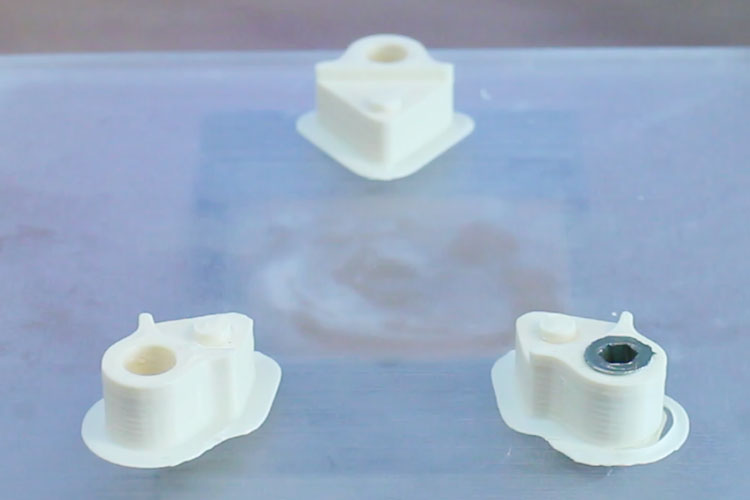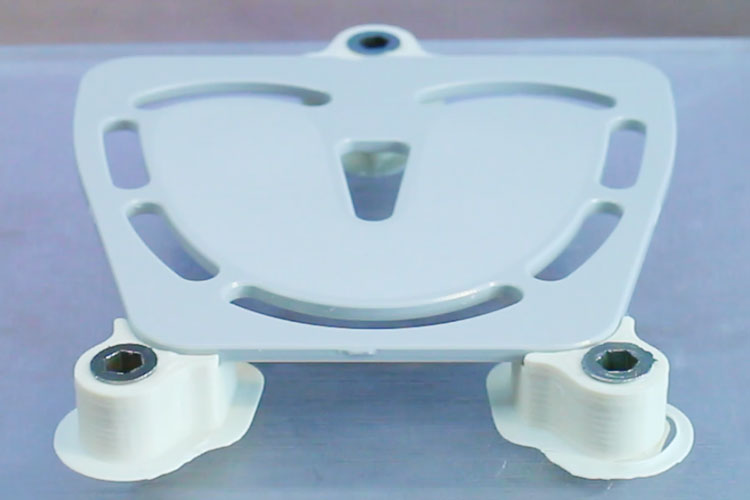 Print the support base Place the fixture pallet, and then print dental model