How to convert Mesh in order to draw on it in Fusion360
In order to draw a curve onto a mesh in Fusion360, first you must convert the mesh into a body representation of the mesh.
Follow the steps bellow to prepare your mesh.
Fusion360 has different working environments that you can select using top left tab in the main Fusion360 window. We will be working in design environment to prepare mesh and trim line. So make sure Design is selected.
Before Mesh to BREP can be enabled, first you must ensure that Design history has been disabled
*Select the Gear icon on the bottom right of the screen then select Do not capture design history


Then under modify open mesh and select mesh to BREP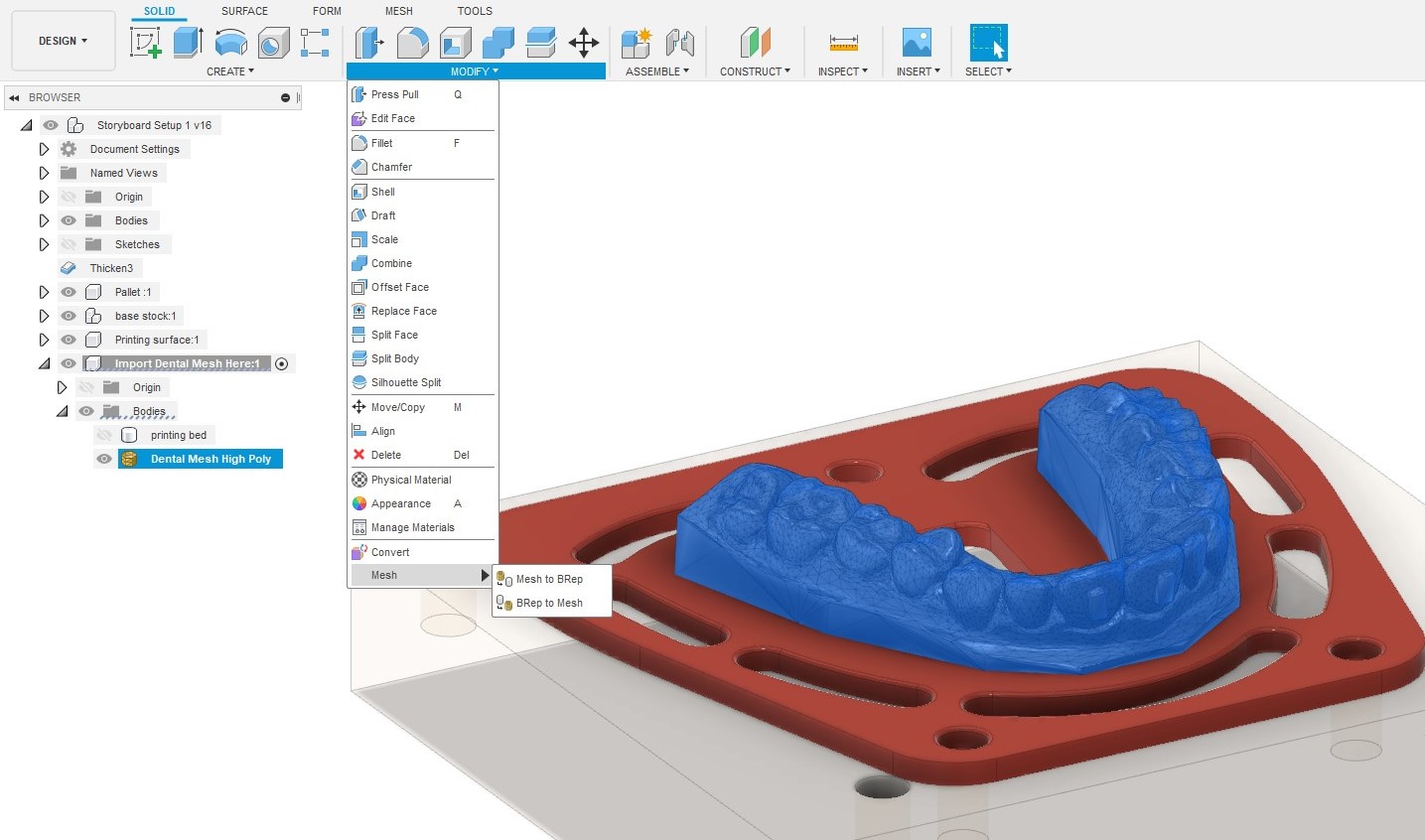 Now we have a model that we can draw our line on, however it is probably too detailed and will slow the process down. We can use reduce function in modify menu to simplify it.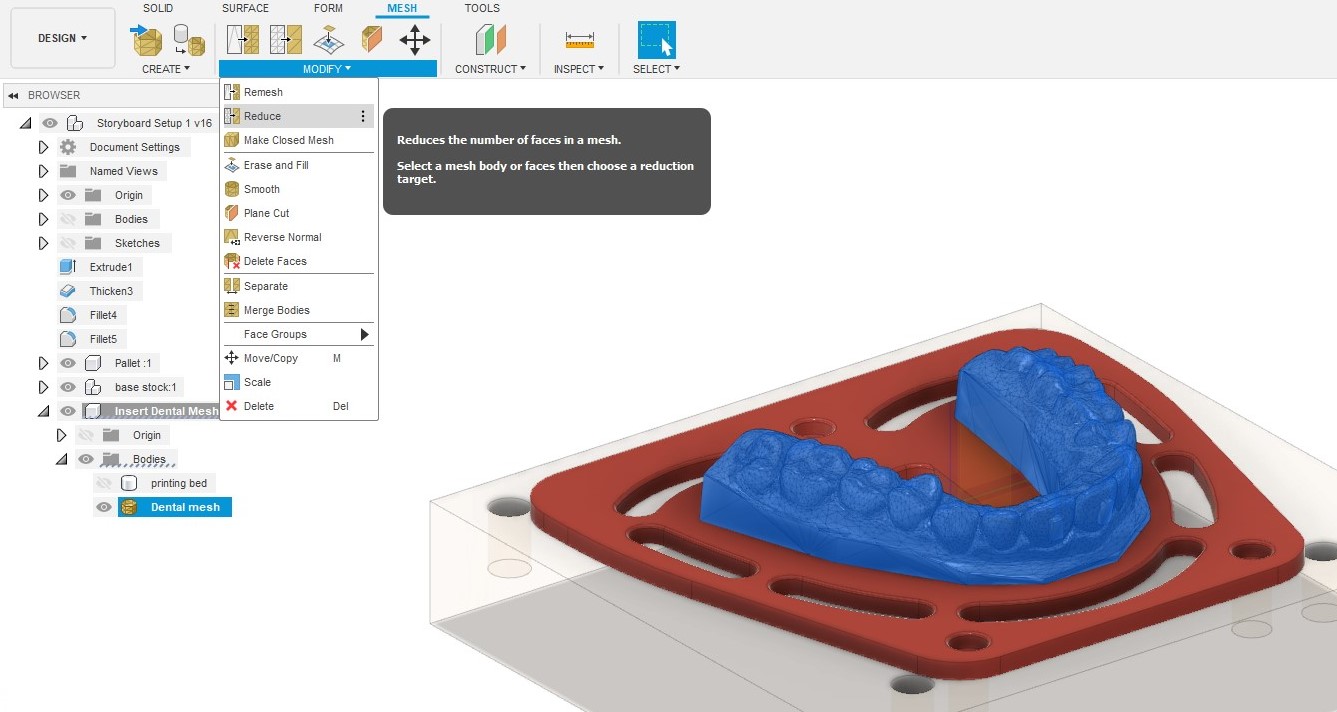 Use density slider until you achieve a resulting mesh that looks similar to the image bellow.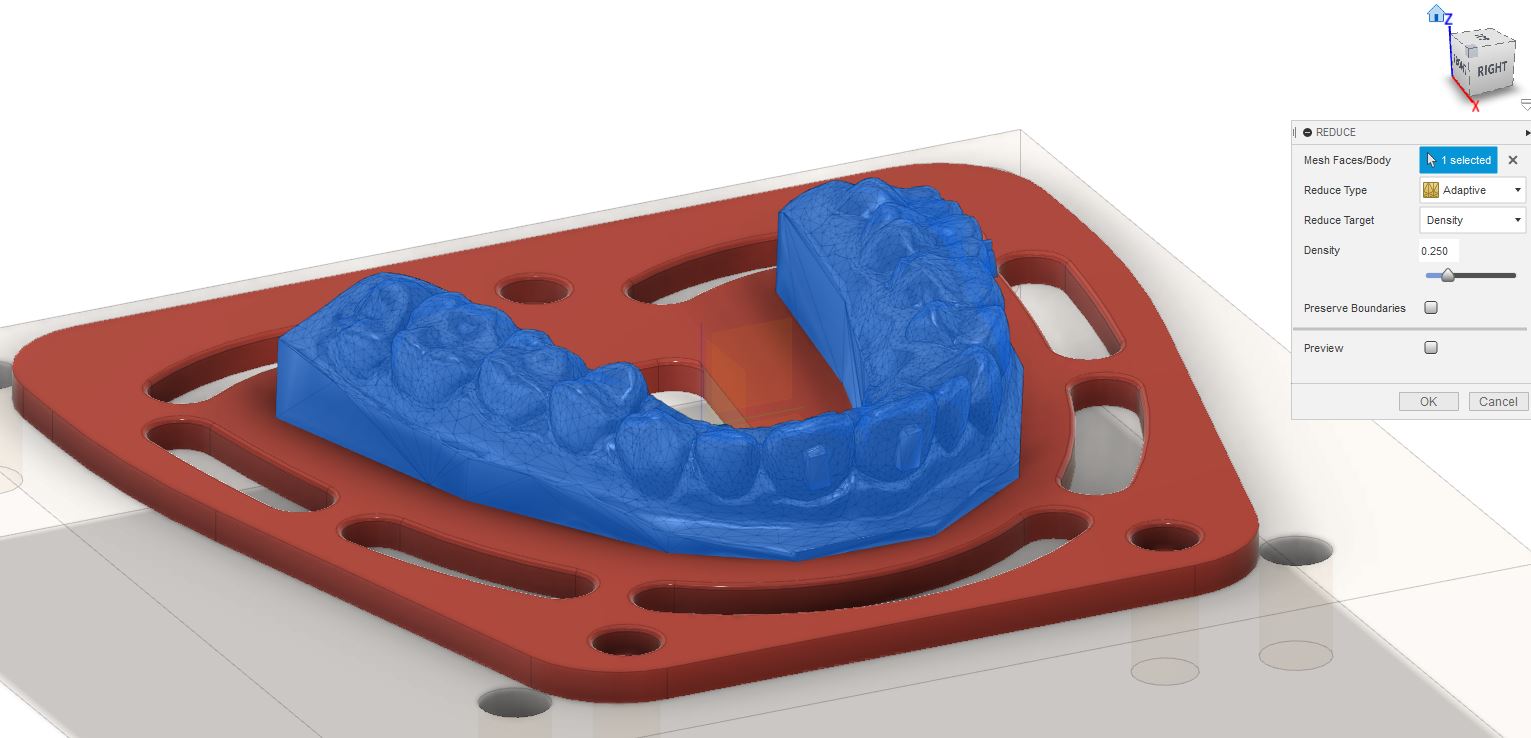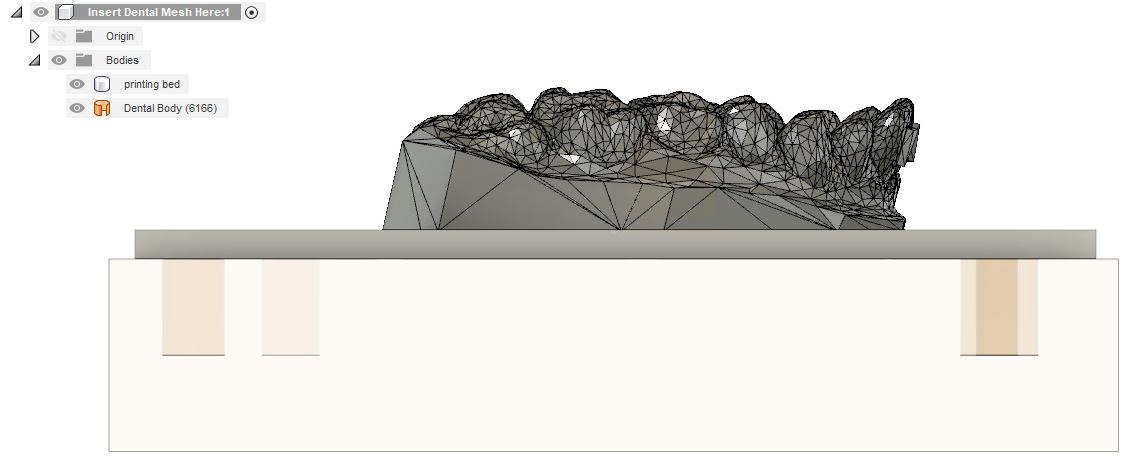 Now we are ready draw our trim line.