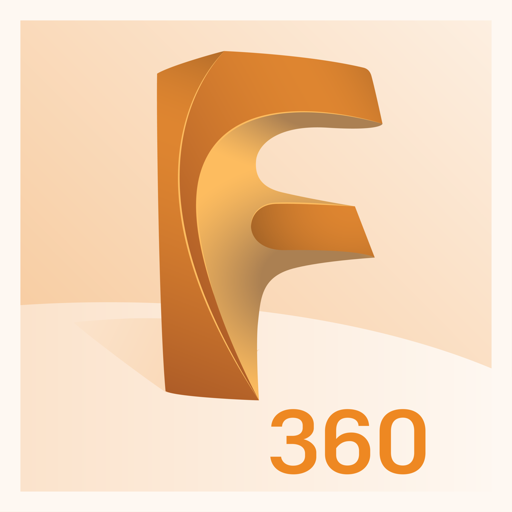 This Step by Step Guide will demonstrate how to import STL, OBJ and Dental scans into Fusion 360 and how to prepare your mesh for 3D Printing.
First step is to import your stl file in to Fusion360.
In Fusion360 make sure Component Folder is selected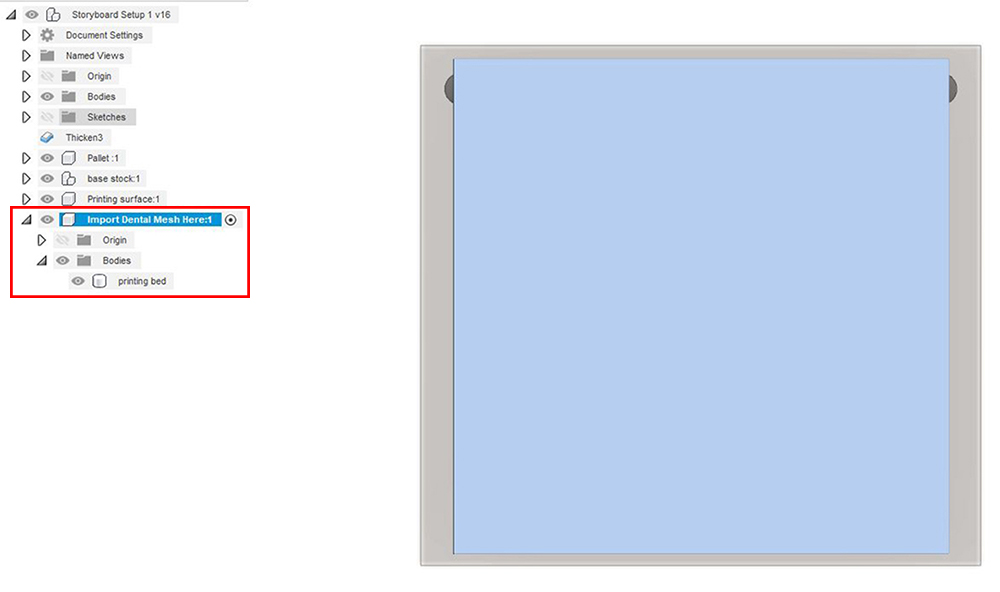 Select Insert Insert Mesh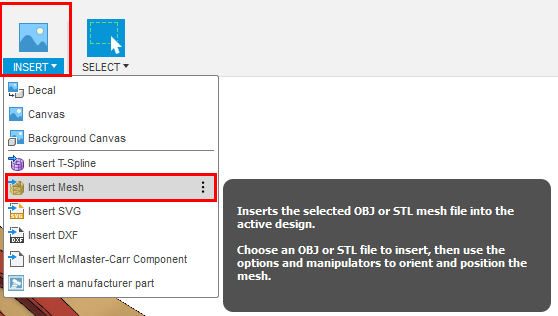 Select Appropriate Dental mesh you will use.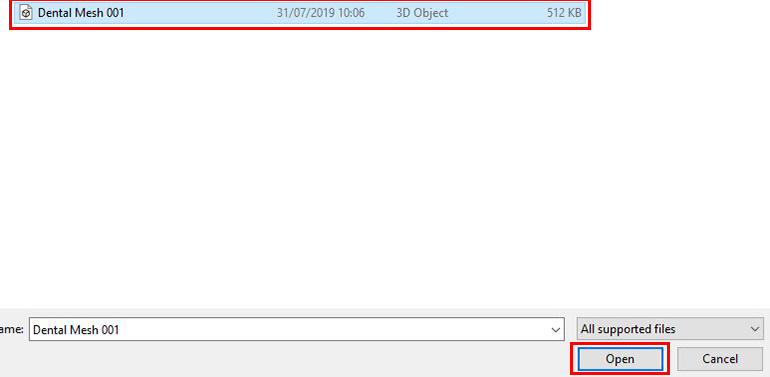 Hide the Printing bed

Position the mesh model central of the pallet, the aim is to achieve even spacing between venting slots.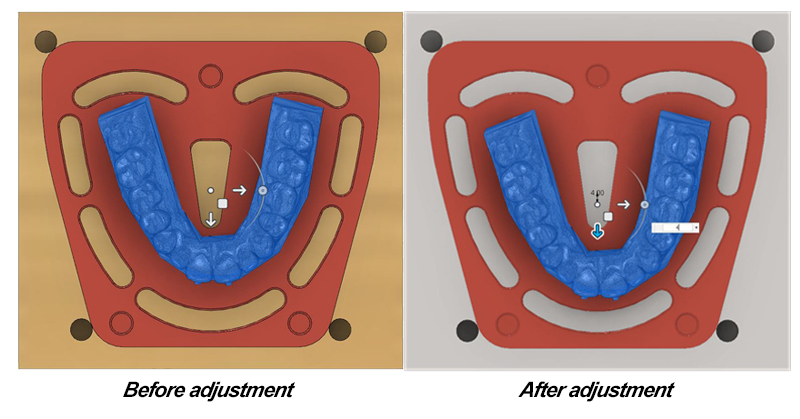 The Mesh should have imported into the correct component folder. Rename the mesh with appropriate date/Patient number/name so that you may revisit at a later date, then save a duplicate of this file.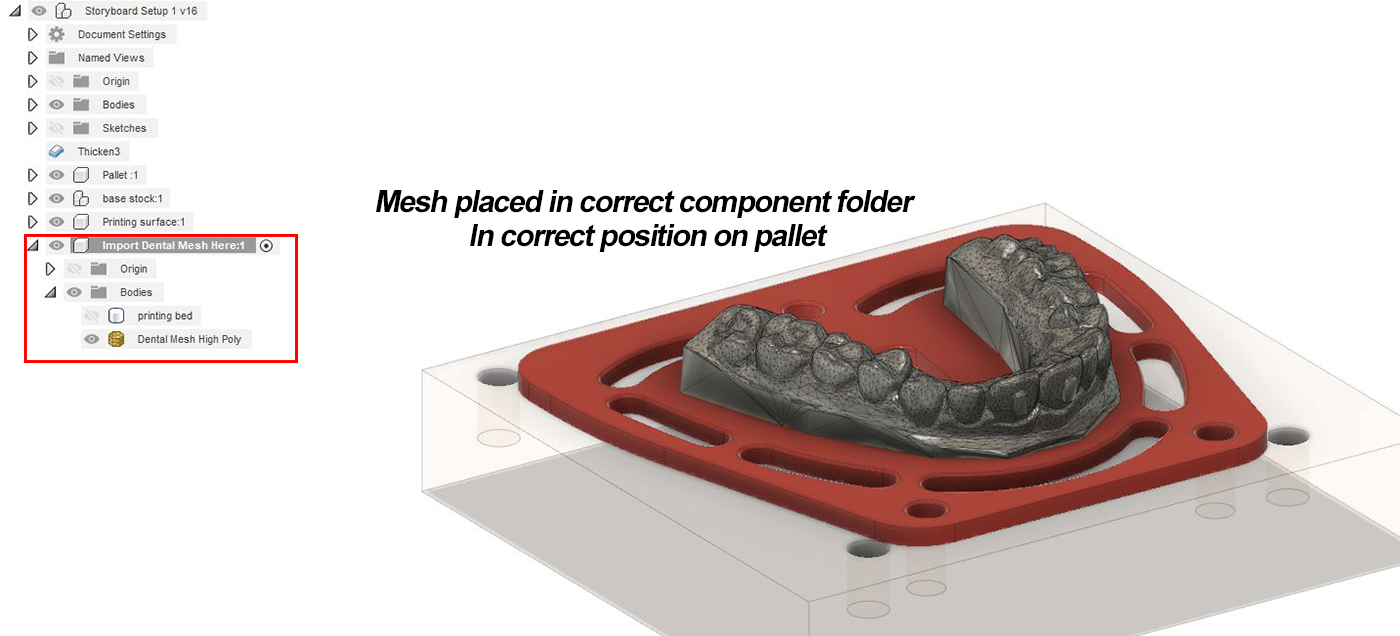 The Mesh is now ready to be 3D printed. Select the component folder and make sure that both dental mesh and "printing template" are selected.

"Printing template" is square base that is normally invisible but is important for making sure that when imported in to slicer your model should have same origin as in Fusion360. Stl files that are used by 3d printing slicers do not store location data, this means that when you import your stl file in to slicer, slicer should use the bounding box of the model to centre the object on the printers origin, which should result in misalignment of your model between printing and trimming processes. To avoid this we need to include "printing template" in our stl file, it is a rectangle that is larger than our dental mesh and is centered on the Fusion360 origin, this means that the centre of its bounding box in Fusion360 is on top of the origin so that when our model is imported into slicer the origin in slicer should match the origin in Fusion360.
Select File, then 3D print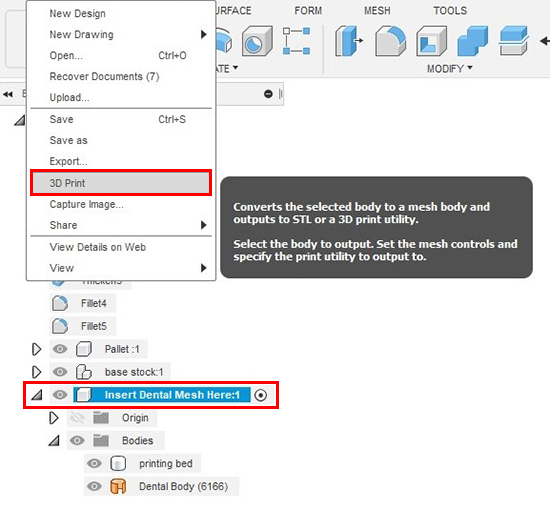 We have chosen to use Cura for 3D printing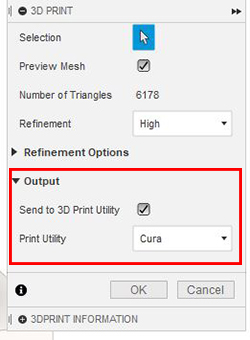 This will then Open Cura To continue, Open article (Printing On 5XM using CURA)
If printing on external FDM Printer save this file and import to other Slicer compatible with your printer.